I don't even remember the last time I did one of these. Normally I do these for social media, but I haven't even done that. Life has really been that crazy lately. I guess that you can say that I have decided to take a breath, in a sense. Now just felt like a good time to update you guys on what is going on with me and what's to come for Muzik Junqie.
What is Normal?
Before COVID, I thought that I had finally figured out how to balance my work life, personal life, and keeping up with my Blog, then BOOM, everything changed. My life was shaken up before COVID even hit, so I was already in a bad place mentally and emotionally. The things and experiences that I normally used to keep my spirits up were taken from me (us), mainly concerts and live events. That was one of the hardest things, and watching events get cancelled left and right, was so heartbreaking.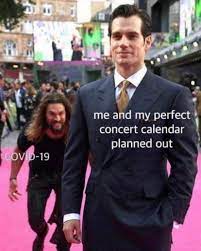 Balancing Life, Work, and The Brand…
I struggled with the paranoia of how to do basic tasks during COVID and find steady work, which seemed impossible for the longest. Then a dream opportunity came along around December with The Source Magazine. It wasn't exactly what I had envisioned something like that would be for me. But, after the work, sleepless nights, f***ed up schedule (LOL), it's made me a part of a family I never thought I'd be a part of.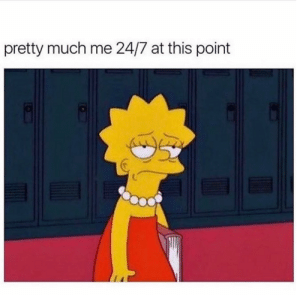 Currently, I am in the beginning stages of a new full-time job with a small local company, in a field I never thought I would work in. I will also be a Contributor of sorts for The Source magazine. And you already know Muzik Junqie isn't going anywhere! I also just got on TikTok so I'm still expanding when it comes to content. I am currently bouncing back from a slight health setback… Basically my non-stop working and not taking care of myself the way I should have, finally catching up with me, but I'm better.
Getting Back to the Root of Muzik Junqie
I had been doing pretty great when it came to posting consistently on my social media pages. Crowdfire has still been my "saving grace" when it comes to scheduling. But after posting all of that, keeping up with current events for the most part, I realized that Muzik Junqie was kind of getting lost in all of it, and so was I. My love will always be music and it will always be who and what Muzik Junqie is, but it hasn't been as much lately. And I want to be able to promote those artists I feel are great and more people need to hear them.
I still plan on making YouTube videos, which is still a work in progress for me. Having concerts and experiences to share was the most fun. But without that, I have to figure out other content that's fun and interesting. I have some cool ideas, so I'm just trying to find the best computer programs to implement them. I'll continue to update you guys on everything 🙂
Check out my latest YouTube video!
Follow Me!
Facebook: www.facebook.com/muzikjunqie
Twitter @muzikjunqie
Instagram @muzikjunqie
Pinterest @muzikjunqie
Red Bubble Shop: Official Muzik Junqie Merchandise
TikTok: muzikjunqie