I was initially supposed to do a post about Woosung before I saw him in concert last month, but I couldn't publish it at the time. But now with his new EP out, I figured now was as good of a time as any to talk to you guys about him. He is the member/ leader of one of my favorite K-Pop bands, The Rose. So, of course, while putting a playlist together to prepare for the concert, I had to re-visit their albums before getting into Woosung's solo music.
Get to Know Woosung…
Woosung, also known as Sammy, is a Korean American singer and musician under his own independent label, Wolfpack. He is also the leader, main vocalist, and guitarist for the K-Pop boy band The Rose. He made his solo debut on July 25, 2019, with his first mini album Wolf. His 2nd solo album, Genre, was released in 2021. Check out some of his earlier work below.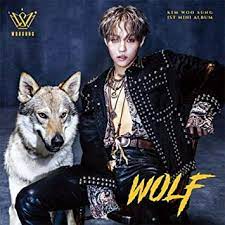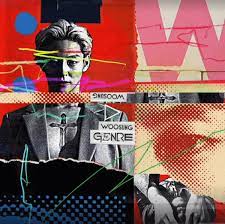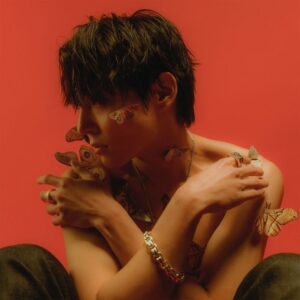 And this year he opened for Iconic Korean Hip Hop Group Epik High. That concert was so amazing from start to finish! It was fun to see the ones who were just there for Epik High, seeing those of us who were there for Woosung as well, reacting (and screaming) for him. I became an even bigger fan of all of them after that show.
The New Ep Moth… My Review!
Getting into K-Pop bands was one of the best things I could've done, especially when it comes to The Rose. Woosung is a true rock star with a little "K-Pop Idol" mixed in. His vibe is different, other than the fact that he's Korean American, and sings more in English on his solo projects, especially this new EP. Moth is only 4 tracks but such a solid EP with Pop, Soft Rock, and some R&B mixed in there.
A quote from Woosung from a recent interview regarding to title of this EP Moth:
"… Builds on how sometimes butterflies and moths are the same insect. They look very similar but have such a different perception… Butterflies fly during the daytime and are called beautiful, touchable, while moths are nocturnal, and called disgusting… They always chase the light. And when moths finally land on the light, the reflection of their prints are sometimes more beautiful than a butterfly… Some of us just need a little bit of light to shine on us to show our true beauty…"
The first track "Come Down" has more of a soft rock vibe, and I love the chorus, where he channels that inner rock star with those melodic vocals. "Phase Me" is another soft rock track, and one of my favorites, with strong guitar and drum behind Woosung's strong yet soft vocals. He even previewed this song at the concert, and I was sold then and there. Every song has its own personality and shows off Woosung's personality, and makes you want to know more (in my opinion).
Follow Him!
Official: https://www.woosungofficial.com
YouTube  https://www.youtube.com/c/iwoosung?su…
Final Thoughts!
Woosung has such a carefree vibe about him. He doesn't have that typical K-Pop Idol thing where he seems like he's restricted. You can tell from his lyrics and music videos, how open he is, especially when it comes to sensuality. It's very refreshing, after watching these different Korean artists the past few years.
If you can catch him live, please do! He has amazing stage presence and pulls you in from start to finish. I believe that he's starting his Album Release tour for Moth soon, that I unfortunately can't go to (cries internally). But we may be getting more music from The Rose soon, so I'm really excited for that.