I'm back! I decided to take a little break from blogging so I could work on other projects. But I have been keeping up with as much new music and I could while I was "away". Get ready for my thoughts on Wonho making his solo debut, BTS' first English single, and more K-Pop debuts and releases from the end of Summer to now (September), from some of my favorites. I know I'm missing so much but I'm working on it 🙂
Wonho Debut Solo Album Love Synonym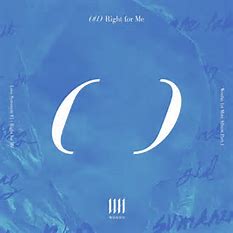 Let me just start with how much of an emotional rollercoaster it's been since October (2019), being a Monbebe (Monsta X fan), and now a Wenee (Wonho's fandom name). I went from crying from sadness when he had to leave MX to now, crying for his solo debut. I'm so proud of him and all that he's overcome to get to this point. Now, let's get to the album, shall we?
Love Synonym is 8 tracks, including the English versions of his lead single "Losing You" and the follow up "Open Mind", which definitely shows off his duality that most of us have gotten familiar with when he was in MX. "Losing You" is an emotional tribute for the fans while "Open Mind" is a much sexier, flirty song. But one song, outside of those two, that I really love is "Lost in Paradise", a cute, fun Pop track that shows some versatility for him. "With You" is another sexy, dance track, which is what I expected (and hoped for) from Wonho.
He will also be doing his first solo live streaming concert at the end of this month. It's still going to be a bit bittersweet but I'm so excited for him.
Follow Him!
Twitter @official_wonho
Instagram @iwonhoyou
Youtube: www.youtube.com/channel/UCnSNrN9e2UlPhLVHS60akuA
Lee Michelle Releases New Album Day by Day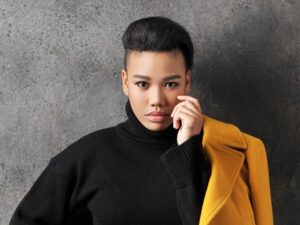 Lee Michelle is a Korean/ African American R&B/ Soul singer. After successfully auditioning for K-pop Star Season 1 in 2011, she was eventually signed to YG Entertainment as part of a new girl group called SuPearls. However, after two years of training, the group was suddenly disbanded before they could debut, and Lee's contract was nullified. She is now signed to DIMA Entertainment.
I actually first heard of her when I saw an old video of her performing with Monsta X's Joohoney. Why I haven't written about her yet, I have no idea, and I am still upset at myself about it. But from here on out, expect to be seeing more of her on my blog and social media, because I will make sure to keep up with her. Until the next post, please check out this new album and support her!
Everything about this album is AMAZING! I got chills as I listened to every single song and I am so happy for her. She's been through so much, so I am excited to see where she goes from here.
Follow Her!
Instagram @leemi_chelle
VAV Release 6th Mini Album Made for Two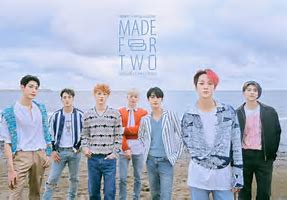 Recent drama aside (may bring that up later), I was excited to finally have some new music from VAV. Also, our sunshine Baron has recently left to fulfill his military responsibilities, so they have been promoting this comeback as 6. That doesn't make this comeback any less exciting. Before I finally listened to this album, I was expecting that fresh Pop, dance sound, with some R&B elements sprinkled in. I was right 🙂
The lead single "Made for Two" has some different vibes to it, and I guess it's the bridge and chorus for me, because when it picks up but slows down a bit in the middle, it's just a "Wow!" moment. The up-tempo song "Moto" has become a favorite of mine, though, due to its more R&B vibe and vocals from the guys. Now, when it comes to the ballads "Hold Tight" and "You Taught Me Love", they don't disappoint. Their ballads have always been my favorite thing about them because their voices are so soothing and angelic, so it's hard to not be pulled in while listening to them.
Follow Them!
Twitter & Instagram @VAV_official
Youtube: www.youtube.com/channel/UCAogbKfNxlAKxzBXFHB8i5g
ASTRO's MOONBIN & SANHA Release IN-OUT EP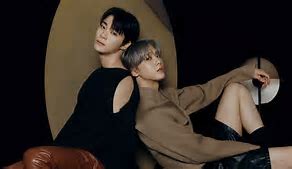 I have been a fan of ASTRO since I first got into K-Pop over a year ago. For this EP, though, lead vocal, dancer, and center MOONBIN has gotten together with vocal and maknae (youngest) of the group SANHA to make some amazing music. The music they have put together does sound a little different from what they normally make with ASTRO. I was pleasantly surprised, but also extremely to hear their voices showcased like this.
The very first song "Eyez On U" caught my attention right away with its Pop/ R&B vibe, that I definitely wasn't expecting. This would be the vibe for a lot of the EP, which had me jamming from start to finish. Next is the lead single, "Bad Idea", which is more of a Pop/ Dance track, a little more expected. "Alone" and "All I Wanna Do" slows things down a bit, but still keeps those Pop/ R&B beat and vocals.
Follow Them!
Twitter @offclastro
Instagram @officialastro
Youtube: www.youtube.com/channel/UCZqY2yIsAM9wh3vvMwKd27g
Jackson Wang x Galantis Collaboration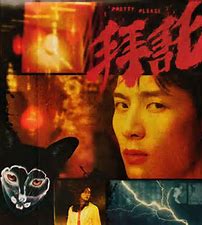 While it seems like Got7 is doing more individual activities, I want to talk about our amazing Jacky aka Jackson Wang. He's been doing so much with his label TEAM WANG, releasing the official line, as well as tons of endorsements. But when it comes to his music, he is still breaking barriers and giving us cinematic visuals in his music videos.
For this recent release, Jackson has collaborated with Galantis for "Pretty Please". It's a funky, upbeat song that makes you want to dance, for sure. And the video is inspired by 90's Hong Kong movies, and for me it reminds me of Michael Jackson's "The Way You Make Me Feel" video, with the guy following the girl around. But everything about the song and video is so fun, and hopefully Jackson can get some more radio play with this one as well.
Follow Him!
Twitter @JacksonWang852
Instagram @jacksonwang852g7
Youtube: www.youtube.com/channel/UCJS0K01yC8BmQtSuRdqqo3w
KARD Drops 1st Single Album 'Way With Words'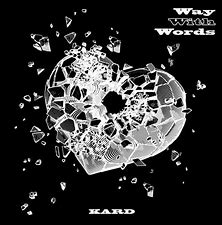 Not really sure how to describe this because it's a single promo but there's 3 tracks, but it's not an EP or an album… That's not the point, though, because all that matters is that we have new KARD! After watching their online concert, which I will talk about in another post, I love them even more than before. So, let's get to this new music…
The first song "Ah Ee Yah" is cute, upbeat, and has a tropical, reggae- inspired sound to it. Next is probably my favorite song right now, "Gunshot", which again has that reggae-like beat to it, but it's a bit darker and more R&B/ Hip Hop; J. Seph's verse sticks out to me the most on this one. Lastly we have "Hold On" that is a slower tempo, Pop/ R&B song, but I seriously love their voices on this one, as well as the message.
Follow Them!
Twitter @KARD_official
Instagram @official_kard
Youtube: www.youtube.com/channel/UC5OwlwvsVmf_lXHguB6OYFw
Taemin Releases 3rd Solo Album, Never Gonna Dance Again: Act 1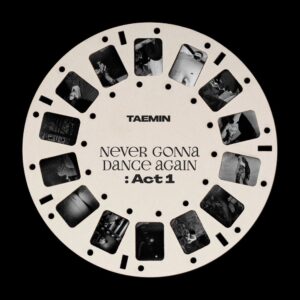 Taemin is in the group SHINee, as well as super group SuperM, signed to SM Town. I didn't really start listening to Taemin until SuperM then I went back to the SHINee catalog and checked out some of his solo stuff. Taemin is a Star for sure, with that voice and the way that his body moves, he's amazing. With the lead single "2 KIDS" and its follow-up "Criminal", I was loving the direction I thought that this album was going.
Then we get to "Black Rose" featuring Kid milli and "Waiting For" that have a more R&B/ Hip Hop feel. There are also some slower songs with that sexy R&B vibe, like "Just Me and You" and "Nemo". Now he does have some great Pop/Dance tracks, which is what I expected and hoped for, from him, and he did not disappoint. He includes so many different musical elements to this album, and that along with his voice, makes me love everything about it.
Follow Him!
Twitter @SHINee
Instagram @shinee
Youtube: www.youtube.com/shinee
BTS Break Records with First English-Language single "Dynamite"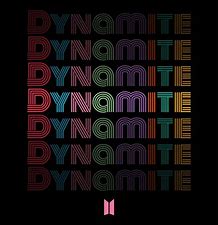 It took me a little longer than usual to really get into this one. I've heard them sing and speak in English many times, so that wasn't the issue. "Dynamite" is such an "Americanized", disco-inspired song, and the video is over the top with happy, big gestures. I don't hate or dislike any of it, though, it's just not my favorite from them, since it doesn't show off how strong they really are when it comes to performing.
I understand that they wanted something to help their international fans get through the sadness of this never-ending pandemic. Yes, I find myself singing and dancing nowadays LOL. They also broke so many records with this one: The most views on Youtube in 24 hours as well as making it to number 1 on the Billboard Hot 100 for two weeks straight. I really am proud of them and wish them continued success.
They are supposed to be having a comeback, releasing a new album before the year is over, and probably another online streaming concert. I'll keep you posted!
Follow Them!
Official: http://bts.ibighit.com
Twitter @bts_bighit
Instagram @bts.bighitofficial
Youtube: www.youtube.com/user/BANGTANTV
Discovering Woodz's 1st Mini Album EQUAL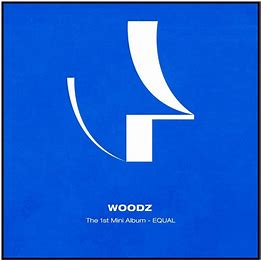 I decided that I would look for someone I haven't listened to and I found Woodz. He is a soloist, a member of UNIQ, and a former member of Produce X 101's X1. He debuted solo in 2016 under a different name, changing to Woodz in 2018. I came across his first mini album called EQUAL.
The first couple of tracks "LIFT UP" and "Accident" caught my attention and made me stop in my tracks with its R&B elements mixed with some intense vocals like you'd find in an Alternative/ Rock song. I'm glad that I decided to just sit and let it play because I was not expecting any of this! There are more upbeat, Pop songs that still mix those other styles, though, like "Love Me Harder", "NOID", and "Waikiki" that features fellow K-Pop artist Colde. "BUCK" is a straight Hip Hop track featuring punchnello. And he closes it out with the beautiful ballad that is "memories".
Follow Him!
Instagram @woodz_dnwm
Youtube: www.youtube.com/channel/UCaMhpehN8xNWkVJB3ZQY0qQ
COMING SOON!
We're just halfway through September so there are so many releases that I didn't get a chance to listen to and/ or mention. There are also more comebacks coming this month and next month, that I know of right now. Between this blog and my social media pages, I will do what I can to post as many of my favorites as possible, while discovering new artists and their music as well. Below are just some of the comebacks that are coming our way soon!
SuperM – Super One – The 1st Album at the end of this month
Pentagon – Japanese release at the end of this month
The Boyz Comeback soon
BTS Comeback around October/ November
Monsta X Fall Comeback and Joohoney solo mixtape (October release mentioned)