In case you weren't aware, March is Women's History Month and last Friday was International Women's Day. So, in honor of this powerful month, I wanted to talk about some amazingly talented women who dropped music recently. I don't want these kinds of posts to be scarce after this, though. More and more women are holding their own as artists, not just women, in the industry.
Kehlani – While We Wait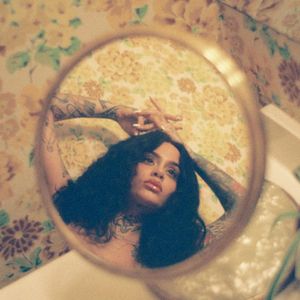 This is my 2nd album review for Kehlani and if you knew my history with her music, you would agree with that it's crazy how much I love her now. I never had anything against her, I just wasn't as into her as everyone else was in the beginning. But I think the more I saw the human and the soul behind all of this music, the more I appreciated her as a person and artist. And the fact that the more I listened to her, the more she reminded me of the women R&B artists from the 90s, the more I loved her.
This new album While We Wait is another amazing record that shows off her strong vocals. She has such a strong presence and I love the attitude that comes across in every song, not aggressive just real and honest. But I will say that her features stuck out too me on this one. My favorite collab, though, is with Musiq Soulchild on the very first track "Footsteps".
I'm not a huge fan of Dom Kennedy but his feature on the track "Nunya" just works. The song is great, talking to an "ex" that it's none of his business what or who you've moved on to; I appreciate that so much. Then there's the first single "Nights Like This" featuring one of my favs, Ty Dolla Sign. The last feature is with another fav 6lack on "RPG", and of course the two of them just go together, singing from both sides. When it comes to tracks about not playing games in relationships, these two bring the concept to life in such a relatable way.
Follow Her!
Official: http://kehlanimusic.com
Facebook: https://facebook.com/Kehlanimusic
Twitter & Instagram @Kehlani
Solange – When I Get Home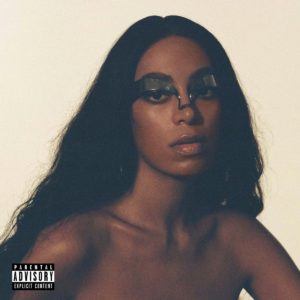 I am not a die-hard fan like everyone else seems to be when it comes to the Knowles sisters. But I will never discredit them music or talent wise. They have both made very powerful impacts on the industry. And after listening to Solange's new album When I Get Home, I automatically got a Frank Ocean vibe, which is never a bad thing.
This 19 track album does not disappoint at all. It's a switch up from what I've been listening to lately so it was needed. Imagine Frank Ocean's music mixed with some of that H-Town attitude and swag mixed in. I definitely hear that mixed sound on the track "Way to the Show" and "Stay Flo". My favorite song, right now, is "Down with the Clique", though.
She doesn't have any features on this album but she doesn't really need it. It's just a really solid album and perfect for chilling and vibing to. It's definitely one of those albums that you can listen to while doing hair and makeup 🙂 She's already come out with a mini-movie for it; looking forward to seeing what other visuals she has planned for this project.
Follow Her!
Official: http://solangemusic.com
Twitter @solangeknowles
Instagram @saintrecords
Facebook: https://facebook.com/solange/