Happy Thursday! I hope that I haven't left you guys hanging too long for this. I definitely wanted to post about J. Cole and this new KOD album as soon as it came out and I had a chance to listen to it. But as usual, this isn't just any album. J. Cole always brings us a deep, intellectual, thought-provoking, out of body experience with his music.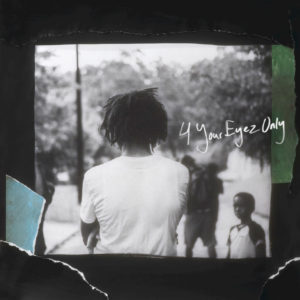 I've been a fan of Cole since Cole World – The Sideline Story (2011). He has always been such an amazing lyricist and storyteller. The music he makes continues to evoke some kind of emotion from the listener or will make you sit and reflect on your own life in some way. And the way that Hip Hop is looking right now with some of these new, "mumble", disrespectful (to those who came before them), young rappers, Cole is starting to look like the last of a dying breed (in a sense).
My Interpretation of KOD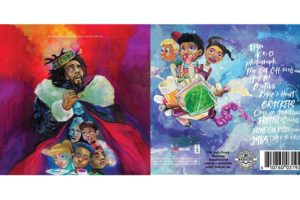 When J. Cole first announced the album title, he mentioned that it had a few different meanings; Kids on Drugs, King Overdosed, and Kill Our Demons. He also said that the rest was left up to our own interpretations. With his music, there are so many different ways that we can take it. It depends on our own personal outlooks and if we can relate to any of it.
This album revolves around a lot of different relatable issues. Cole talks about the obsession with the material world, relationships, addiction, and the younger generation, to name a few. As I listen to the album for the hundredth time (LOL), I am on the track "Kevin's Heart" and I love his honesty on it. He really talks about the truth behind what happens in man's mind when dealing with temptation and infidelity but realizing that he has the real thing in front of him.
I definitely have a few favorites. One of them is "ATM", especially when he says "… Can't take it when you die but you can't live without it…". Another favorite of mine is "FRIENDS" where he mentions addictions but it's one of those songs where as soon as I heard it, it just struck something in me (hard to describe it). And lastly, "1985" where it sounds like he's talking to some of these young rappers (that I mentioned earlier) about their influence on the younger generation.
The Videos
The album hasn't even been out 1 week yet and Cole has dropped to music music videos…
"ATM"
Now, this is a look at the more creative and fun side of J. Cole. He is still sending his message loud and clear but with a fun (and almost sick) sense of humor. There are several subliminal messages within this video so pay very close attention. And if you watch until the end, the caption reads "Choose Wisely"…
"Kevin's Heart"
What's crazy about this video is that J. Cole used Kevin Hart's cheating scandal for this video. I won't go into the drama but it supposedly shows a day in the life of Kevin after the news of his infidelity hit. And if you really sit and listen to the song, it makes a lot of sense. You can check out what happened to Kevin if you want, especially if you're curious as to how it may be connected to the song and video.
Follow Him!
Official: www.dreamville.com
Twitter @JColeNC
Youtube: www.youtube.com/user/jcolemusic