Happy Thursday!  Today I want to let you inside of my WCW Playlist, featuring one of my favorite soul women H.E.R. I know I talk about the guys in music a lot but I do have a lot of women that I love to listen to as well. And as of late, I have discovered more young talented women who are really doing their thing and making a name for themselves. I definitely plan on doing more posts like this so keep an eye out 🙂 This post is a little late but I'm getting over some sinus issues so haven't done much posting the last couple of days…
H.E.R.
Gabriella 'Gabi' Wilson, better known by her stage name H.E.R. ("Having Everything Revealed"), is a singer out of California.She is signed to RCA Records and has released two "extended plays" under the label: H.E.R. Volume 1 (2016) and H.E.R. Volume 2 (2017). She has preferred to remain anonymous and only be represented by her music.
H.E.R has been in rotation for a minute but after she released I Used to Know Her: The Prelude , I had to write a little something about it. And I have to start with the very first track "Lost Souls" which gives me Lauryn Hill and Janelle Monae vibes. Her verses are a whole mood and super relatable. Women artists like this inspire me so much.
But back to this project that is an actual prelude to her upcoming album. But this prelude is just so poetic and I am in love with her voice, on this and everything else she has come out with so far. Also, she has a song called "Could've Been" with Bryson Tiller, and it's such a perfect duet, like her duets with Daniel Ceasar ("Focus" and "Best Part"). I'm also really feeling the track "Feel A Way"; it has such a hynotic melody.
Check out "Lost Souls" below…
Follow Her!
Official: www.her-official.com
Facebook: www.facebook.com/officialHERmusic
Twitter @HERmusicx
Instagram @hermusicofficial
Youtube: www.youtube.com/channel/UCFwC3Ryue6CorFm2xCEG0Aw
If You Love H.E.R then Check Out These Ladies!
Ella Mai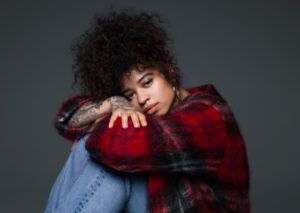 Ella Mai is an English singer and songwriter from London, England. She is signed to DJ Mustard's label 10 Summers Records where she has since released three "extended plays". Her most recent EP, Ready, was released last year (2017), where her biggest song "Boo'd Up" was released as a single this year. She released the video for "Boo'd Up" after the song unexpectedly gained popularity and the single peaked at number five on the US Billboard Hot 100. 
If anything, I am sure that a lot of you have heard her song "Boo'd Up" and some of the dope remixes that came afterwards. She has had girls and guys, alike, all in their feelings LOL. It took me a listen or two before I was just as hooked as everyone else. But the project that this song is on, Ready, is a solid project from top to bottom. Her voice is very unique, deeper at times and "shaky" but not in a bad way, more in a raw emotion type of way.
Check out Ella's video for "Boo'd Up" below…
Follow Ella!
Official: www.ellamai.com
Facebook: www.facebook.com/ellamai
Twitter & Instagram @ellamai
Youtube: www.youtube.com/channel/UCy1qd93CcOTvOrQ-QM8_pyQ
DaniLeigh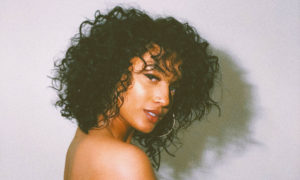 Danielle Curiel aka DaniLeigh is a dancer turned singer/ songwriter, out of South Florida. She is signed to Dej Jam and even though she has an extensive background as a dancer, she has definitely made big waves as a singer. Her first project Summer with Friends is a real feel good, party record which shows off her personality for sure. And not to mention all of the fun singles that came after that.
Now, the song that made me a fan of Miss DaniLeigh is her current single "Lil Bebe". It's super fun and catchy, and when I saw the little videos of her dancing to it, I was sold. She's so adorable but all the way real with everything does, and I am here for it. She's currently on tour with Jerimih and Teyana Taylor; if I can catch a show, I might, but I look forward to more from her 🙂
Check Out the Highs Nobiety magazine article here where they go more into DaniLeigh's background < https://www.highsnobiety.com/p/danileigh-interview/ >
Check Out "Lil Bebe" below…
Follow Dani!
Official: www.iamdanileigh.com
Twitter @danileigh
Instagram @iamdanileigh