This review has been pushed back since the album first came out. I have been a fan of Jack Harlow since 2018 but, unfortunately, I haven't posted much more about him since the review I did for Loose (see the link below), the album that came out that year. So, I'll basically be catching up on two albums, the new album, Sweet Action, as well as the Mixtape that came before it. Also, BIG shoutout to Jack for being out there protesting for George Floyd and everyone else who has been killed at the hands of police brutality in this country.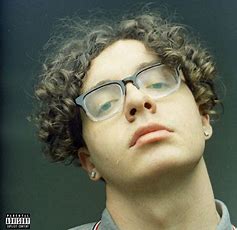 LOOSE MUZIK REVIEW
Sweet Action… My Review
Jack really is such a fresh face and voice in Hip Hop, and he's even been trending on Twitter because some people are just now realizing that he's white and not black *face-palms* LOL. But when it comes to the 7 tracks on this album, I am a fan of them all. Some of my favorites are "What's Popping", "Smells Like Incense", and "Once May Comes". My top favorite is "Out Front", though, because it's a little more mellow and I love his singing on this one.
I'd be crazy if I didn't acknowledge how hard he went on "Hey Big Head", though, like jeez! It has been a while since I listened to Jack, so I wasn't sure what to expect but he did not disappoint. He still has that swag when he raps, and he even sings a little bit, doing his thing with the melody on most of the songs. Overall, to say that it's just 7 tracks, it's such a vibe and a solid body of work, but I am not really surprised.
Confetti… Bonus Mixtape Review!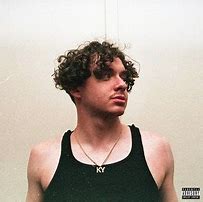 Jack released this mixtape last year (2019). As for this mixtape, some of my favorites are "Ghost", "Ice", "Goin Back Down", "Rain", and "Heavy Hitter". His collaborations "Warsaw" featuring 2forwOyNE and "Thru the Night" featuring Bryson Tiller, are pretty dope too. His style still amazes me with every project that he releases.
I will definitely be putting both of these projects into the playlist rotation. It'll be a change from what I've been listening to lately. More Hip Hop reviews to come in the very near future since I was finally able to get this one out there LOL. Also, Jack has a new song with G-Eazy that's out on all music platforms right now so check that out!
Follow Him!
Twitter & Instagram @jackharlow
Youtube: www.youtube.com/user/MrHarlow98