What's up?! It feels good to be back! As always, I am excited to talk to you guys about this particular artist and his music. Crazy thing is, I discovered him while watching another one of my favorites', William Singe, Youtube videos. This artist's song was playing in the background and I instantly loved it. I was curious to know whose song it was.
So, I Shazaam'd it and found out that it was the artist Russ' song called "What They Want". I've been a fan since. Of course I had never heard his music because the radio stations in my area are typically behind. I began to look him up on the internet and on social media, finding out that he would soon be releasing a new album. I hadn't checked out much of his music yet so, just going off of that one song, I had no idea what to expect from the album. I also didn't know how much I would end up loving him and his music.
A Little Background on Russ & His Early Music Career…
Russ (Vitale) is a 24 year old rapper, singer, song-writer, and producer. He was born on the East coast but after moving around a bit with his family, ended up settling in Georgia. He started writing music at a very young age. He would also record his first song at the age of 18.
Between Soundcloud and Spotify, Russ has a pretty long catalog of music; including singles, albums, and features. All of this music coming before this official studio release, There Really is A Wolf. Also, before 2016 and this album, Russ partnered with Columbia Records. He would then release the single "What They Want", making the US Billboard Top 100 list. He also released "Losin' Control" which also charted that same list, higher than the previous single and is currently his highest charting single.
He's another one of those artists who produced beats for others before finally stepping in front of the mic himself. One of the main reasons I adore and respect Russ is because he is known for the producing, mixing, mastering, and engineering everything himself. Not only is that pure talent, but it is also a very smart business move. To be that talented on both sides of the boards deserves recognition.
My Review of There's Really a Wolf
Even with the large amount of music that Russ has out, I rather focus on this recent album. All of the music he has previously released introduces him and who he is as an artist, reflecting his influences and skill. But, I feel, the real judge is the quality of an artist's studio album. So many artists can easily put out songs and mixtapes but it takes a real one to keep and show that same realness and raw talent on an official studio release. Does that make sense?
I wish that I could give you just a few of my favorite songs from this album but I can't. It's hard to pick just a few LOL. I can find something that I like or relate to in every single song. He has a little something for everybody on this album; Rap/ Hip- Hop, R&B, slow tempo, up tempo, cocky, love and relationships, the heartbroken, etc…
He has a good amount of songs that talk about his journey, his family and friends, and enemies or competition in this case. You have the opening track "I'm Here" which is self explanatory, "Act Now" which talks about fake people you may cross, or "Do It Myself" where he details his self-made music journey because everyone basically counted him out in the beginning. Those aren't the only songs like that but mainly examples. I love how hard-hitting they are without being overly aggressive. He speaks the truth and you can't help but to respect him.
Now, he has a song on "The Stakeout" where he talks about knowing he would get here one day. What really makes this song interesting to me, though, is that on Instagram Live one night, he was explaining the meanings behind some of his songs. Russ explained the verse "I had a talk with my mom… She said what if you're the one you've been waiting for…" He said that he had finished the album and was just sitting on it, maybe hoping to release it once he "made it big". His mom said that he should just release it and maybe the album would make that happen. And sure enough, here he is. This album is really making the people who didn't notice him before really pay attention now.
As much as I love those tracks I previously mentioned, along with the singles he released, "What They Want" and "Losin Control" (which I love hearing on the radio for a change), I love his slower tempo songs. We have "Cherry Hill" which has more singing, but crazy rhythmic beats in the background. Then there's "Ride Slow", the melody is super catchy and you can't help but to want to sing along.  Then once the beat picks up, it makes you bounce a little bit. Lastly I'll mention "I Wanna Go Down with You" which is a much slower, dramatic, love ballad. His voice is so pure and amazing. His range really amazes me on this album.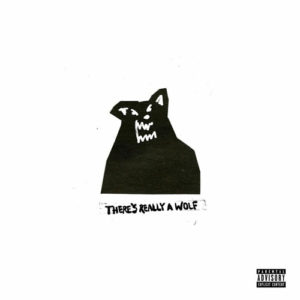 Final Thoughts
Overall, I truly love this album. I hate that it took so long to find out who he was and check out his music. But like I always say, better late than never, right? I really hope that you and other music lovers give his music a shot and appreciate him as much as I do. He deserves all of the love, support, and appreciation that some of these other musicians always get.
Also, he is currently on tour. I am a little upset because he was in Baton Rouge (an hour away) last night, and New Orleans (2 hours away) tonight and I couldn't go. I just went to a concert this past weekend and didn't want to push it. The crowd seemed to be pretty good so hopefully he'll want to come back when he tours again. I would love to experience his vibe live one day. He's amazing and I wish him the best of luck with everything.
Check out his video for "What They Want" 🙂
I hope you enjoyed this post and if you do check out Russ' music, let me know what you think about him below in the comments 🙂
Check Him Out!
Official: www.diemon.com
Twitter @russdiemon
Instagram @russ
Soundcloud: www.soundcloud.com/russ