This is one of those situations where so many people around me have been talking about this guy so I finally decided to check him out. I had been hearing his name everywhere, but I didn't want to jump on it yet. After hearing more music, I figured now was a good time to do a post about Rod Wave's new album, SoulFly. This is the first of many "different" muzik reviews that I hope to do.
Getting to Know Rod Wave…
Rodarius Marcell Green aka Rod Wave is a rapper, singer, and songwriter out of Florida. His career began in 2018. He released several mixtapes independently before signing with Alamo Records. "Heart On Ice", from his PTSD mixtape, went viral on YouTube and TikTok. Green's debut album, Ghetto Gospel was released towards the end of 2019, peaking at number 10 on the US Billboard 200.
Pray 4 Love, his second album, was released in April of last year (2020), debuting at number 2 on Billboard 200. In August of 2020, Rod Wave was included on XXL's 2020 Freshman Class. He would reveal the tracklist for his latest album, SoulFly, in March of this year (2021). This leads us to the current time and this review. 

I can see how he has been recognized for his "candor and shrewd ability to tug at listeners' heartstrings" (ABC News). ABC News Radio's Rachel George noted that "music is a direct expression of Rod's life, which is why he's cautious yet open to working with other artists who share his passion". 
SoulFly… My Review!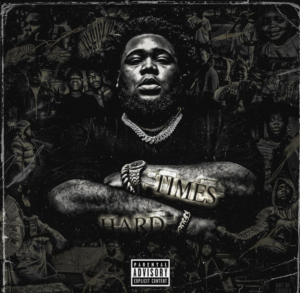 This album has 19 tracks so we're going to try to get through this without making it too long. I guess I can start with how impressed I was with the entire project, as a whole. For someone who doesn't listen to a lot of Rap these days, I really liked this one. Rod Wave reminds me of Kevin Gates, Big Krit, and other Southern artists with that style of story-telling.
With so many songs, it's hard to pick a favorite right now, but some did stick out to me more than the others. I love how the album starts with songs like "Soulfly", "Gone Til November", and "Tombstone". On the track "Don't Forget" the guy speaking says something that I'm sure a lot of people can agree with. Check it out for yourself and you'll see exactly what I mean.
I also really like are "All I Got", "How the Game Go", "What's Love?", and "OMDB". The vibe is pretty similar for most of the album, but not in a bad way, and not the same story being told each time. It's still a lot to digest but this is being added to the rotation for sure. It makes me excited to see that we are still getting amazing story-tellers like this in the rap game. 
Follow Him!
Facebook: www.facebook.com/rodwave
Twitter & Instagram @rodwave