Concert withdrawals is a REAL thing folks, but until this pandemic is "better" and hopefully under control (anytime in 2021), we will just have to deal. Luckily, a lot of our favorite artists have been doing live streams/ online concerts to still be able to interact with fans as much as possible. You can tell how sad a lot of the artists are that they can't see, hear, or feel their fans right now. As sad as it all is, we are getting a chance to see the artists who really care about their fans.
MONSTA X Live from Seoul with Luv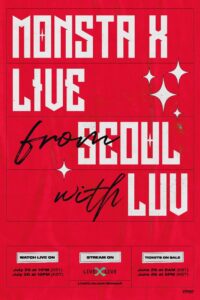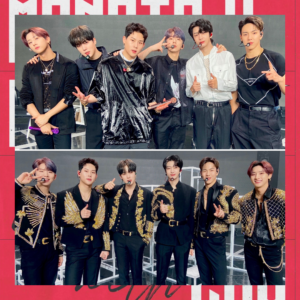 First, I was able to catch my bias group, Monsta X, for their first online concert "Live from Seoul with Luv" back in August. They looked and sounded as amazing as I expected, then some. And they even performed a lot of their songs from their full English-language release All About Luv. But they still performed their other Korean-language songs that are fan favorites.
I do wish that they had performed a bit more because their question and answer moment got a little long. I love hearing them talk, and they did have a translator, but the questions were getting random and hardly had anything to do with their music or the fans. And once it was all over, it just felt like it was over too fast.
Check out LiveXLive for more online concerts and music streaming!
VAV ONCAST LIVE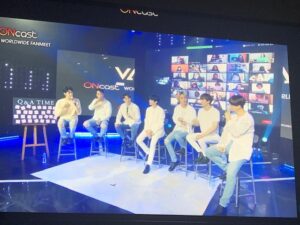 I was supposed to catch VAV's first online concert the same night as Monsta X but the company streaming it had some "technical difficulties" aka basically unprepared for the amount of people that would be on their server. We ended up having to wait until the next week to watch a recorded version of the concert. Good thing for me, it was free, being that I had gone to their Grand America tour back in February, so that gave me free access to the live stream. I am still very hesitant to give them any more of my money.
WILD KARD IN SEOUL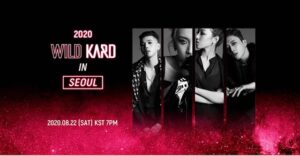 The next online concert experience for me was for KARD. Crazy thing about this one is that it was going to be happening live at 7pm kst (Korea time) which would be 5am cst for me here in the southern part of the US. But, I made it happen, and it was so much fun. I've been familiar with them for a while but never got to experience them like THAT, and I am definitely more than happy to be a part of their fandom now.
*J.Seph enlisted not too long after so he has been on my mind a lot. I pray for his health and safety until he comes back home.
Wonho Special Live, #IWonhoYou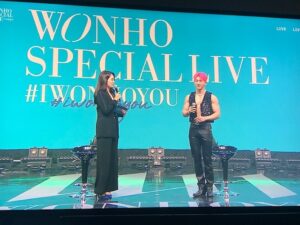 After Monsta X, this was the concert I was probably looking forward to the most. This would be our Wonho's first ever solo concert performance. And he did not disappoint. Other than the fact that Wonho, alone, is so fun to watch, his dancers were just as adorable and fun.
This one had a long question and answer session too, with a translator. But, I will say that the host who was asking him these questions did a great job and she represented us well 🙂 And a lot of the questions had to deal with his music, his preparation, his love for the fans, and what he's been up to or into. He pretty much performed every song from his debut mini album, along with a couple of covers.
Check out LiveXLive for more online concerts and music streaming!
BTS… From Bang Bang Con to Map of the Soul ON:E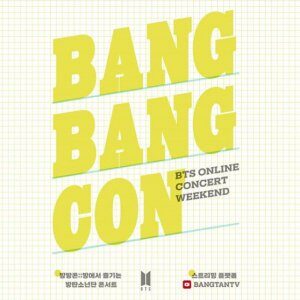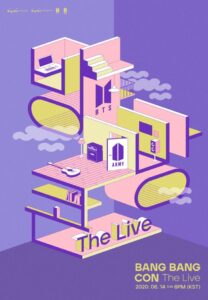 I guess it all started, for me, when BTS had their 'Bang Bang Con' which was basically a weekend marathon on Youtube, of their past concerts. Unfortunately, I missed the next one, 'Bang Bang Con The Live', but managed to get passes for the big one, Map of the Soul ON:E. I went through so much to get my 2-day pass, but it was worth it. Day one was held on Saturday, October 11th (5am CST) and Day two was Sunday, October 12th (2am CST), and there was replays for both days.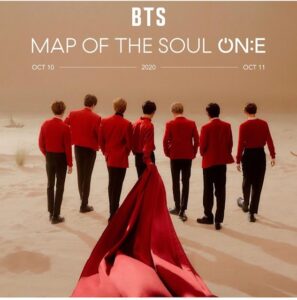 There was more performing than talking, as well as these amazing VCR (super creative intermission videos) in between sets. The stages and production were out of this world, as well as the boys' outfits and styling. It was their individual stages for me, every member having a solo stage, and they were all so amazing. I fell in love with their dancers as well.
Go to the Weverse app for ALL things BTS 😊
ATEEZ, Port of Call, 2nd Anniversary Online Concert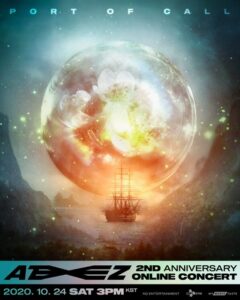 This online concert was my most recent online concert experience. And, to be honest, I almost missed it because I misinterpreted the time (figuring out CST from KST). But, thankfully for my ATEEZ Twitter notifications, I caught my mistake and was able to watch it on time. ATEEZ is one of those groups that started my K-Pop journey, so I was really excited to finally get to see them perform like this.
Overall, the performances and stages were great. The only thing that I wasn't too excited about was all of the talking, reading tweets, comments, etc… It made the show drag on, especially since it ended up being 3/ 3 and half hours. There was also an issue with the subtitles so every time I would put it on English subtitles, it would gradually freeze and get rid of those subtitles.
Check out www.mymusictaste.com for more K-Pop!
Final Thoughts!
Experiencing these online concerts make me happy and sad at the same time. It makes me happy because even though 2020 has shut down live music, this still gives us a chance to see our favorite artists and, in some cases, interact with them. It's sad because no matter what they do to make it a great experience, it's not the same as seeing them live and we still don't know when we'll be able to do that again. I went to one concert back in February, and I am very grateful for that, but I had so much more planned for this year.
If any of you have experienced aby of these online concerts, feel free to share below. Also, if you feel like sharing your favorite concert memory, do so below 🙂