I guess Tik Tok can be good for something lol. But seriously, I was scrolling on the "For You" page on Tik Tok when I came across the group Nightlife. They are a black punk/ R&B band. I had already been trying to listen to more groups like that, so the timing couldn't be better.
One snippet of their latest single and I was hooked. Keep reading if you want to get to know Nightlife, and my thoughts on their music.
About Nightlife…
Nightlife is a soul punk band from Baltimore. The band consists of: Singer Hansel Romero, Julian Lofton on the guitar/ bass, and Isaiah Walker on the drums. Their sound combines current pop and R&B with modern rock and "post-hardcore". They are currently independent.
Their debut Ep New Low made waves, and there is even a Rob Thomas cover, which is freaking amazing! And in some of the articles I am reading, especially in the punk/ metal space, they have already made a nice impression with their music so far. I'm really excited to see what's next for them, after hearing this latest EP.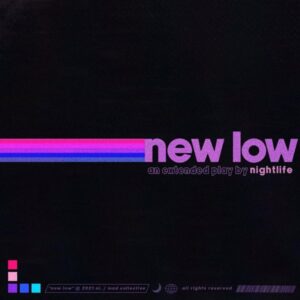 Fallback – EP… My Review!
Now let's talk about this recent EP! It has been in heavy rotation for me for the last week or so. It's 5 tracks of punk/ R&B/ Soul/ Funk greatness! "Nightlifetypebeat" sets everything off for me, especially the vocals. The title track "Fallback" is probably my favorite right now; it's just so funky and catchy, it's hard not to love it.
Also, the fact that the lyrics are about liking, loving, or just being really into someone, and the feelings that come with it. It's nothing aggressive which can be refreshing, especially on tracks like "Fool Me Once" and "Hard for Me". Those are slower tempo, the second one with a smoother, R&B vibe to it.
Lastly, we have "No Pleasure" which speeds the tempo back up, but with those similar themes I mentioned previously. This track also has a more club/ dance/ techno vibe to it. I really do love the lyrics and the melody on this one. A perfect end to an amazing EP 🙂
Follow Them!
Twitter: https://twitter.com/nightlife_xo?s=20
Instagram: https://www.instagram.com/nightlife_xo/?hl=en
Final Thoughts!
Bands and music like this make my inner teenager so happy. It combines the love music I developed over the years. The music I discovered in my pre-teen/ teenage years remain my favorites to this day, and it heavily influenced what and who I listen to now. Be on the look out for more artists/ bands like them, because I'll be looking too!