There was an insane amount of good music that dropped last week, especially on Friday. I just couldn't keep up with it all. So, I decided to put this post together, listing some of my favorites from the last week or so that I think you guys should check out. Enjoy!
William Singe Drops Official Single!
 On Friday, one of my favorite cover artists dropped some new music. Now signed to RCA Records (not sure when he officially signed though), Will has dropped his first, official, original single called "Rush". It features a sample from Jennifer Page's "Crush" from the late 90s. I remember that song and was a fan of it. It was a Pop track so it's cool that Will used it and made it into an R&B track.
He pushed it heavy on social media and his fans (including myself) followed his lead. The song was well-received to say the least. To prove what I mean, I have notifications for him turned on for Twitter and they have been going off since yesterday morning. I listened to it as soon as it dropped on iTunes/ Apple Music around 11pm (central time). I've had it on repeat since then.
The song is amazing and you can't help but to want to know the words and sing along. And you know his falsetto is on point as always. I am really looking forward to seeing him perform this and maybe some other original songs on tour. Also, this single is supposed to set the tone for his debut album that is set to come out sometime this year.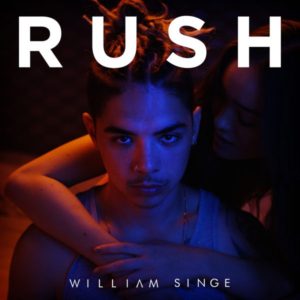 Alex Aiono Channels Michael Jackson for Lego Movie Soundtrack!
So, this past Friday, The Lego Batman Movie and soundtrack was released. I have not seen the movie yet but I plan to. I have already seen the last Lego movie and loved it. If you haven't learned by now, I am a big kid and love movies like this. Plus, I am a huge Batman fan so it's the perfect combination, don't you think?
There aren't many popular musicians on this soundtrack but what made me even look at it was Alex Aiono. He posted on social media that he had a song on the soundtrack. So, you know I had to check it out. To my surprise, his song is Michael Jackson's "Man in the Mirror". I definitely was not expecting him to be doing that song, especially not for this particular movie. But he sounds so good and I am so excited for him and his career right now.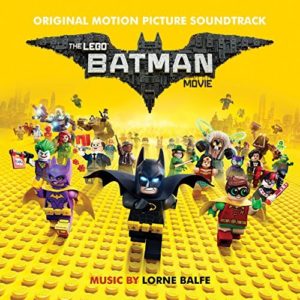 It's Conor Maynard's Turn to be Bad & Boujee!
It's been fun to see all of my favorite cover artists drop music/ videos. I hadn't been seeing too much of Conor lately so I was happy to see that a rapper named Anth Melo had posted a video with him. And I was excited to see that it was a "Bad and Boujee" cover. Many artists have been covering this song and mashing it with other songs. But so far, they have all sounded different and had their own style. It hasn't gotten old yet which is a great thing.
Zayn Surprises Fans with Acoustic Video!
 So, in classic Zayn Malik fashion, he surprises his fans with something that they weren't expecting. He tweeted something along the lines of "Just a little something…". Attached to that tweet was a video and link to Youtube. The video is of him in the studio, doing an acoustic version of "I Don't Wanna Live Forever".
Apparently, he had recorded and filmed all of it in a day or so then put it up. The video even says "Filmed by Zayn". Along with promo for the "Fifty Shades Darker" soundtrack single, he has been very active on social media which is not like him at all. He's been so sweet and pretty funny too while interacting with fans. It's been nice to just see and hear Zayn, with no one else.
He is still so unpredictable when it comes to everything. He can go from all over social media to M.I.A. in seconds.You never know when he's going to post a selfie, what he is going to be wearing, or when he is going to drop music. But one thing you can can't on is that whatever he wears or whatever music he puts out, he is going to look and sound amazing.
A Couple of My International Favorites Dropped New Music!
 First, we have one of my new favorite boy-bands Los 5. I talked about them in one of my earlier posts. Just to remind you… They are an independent band formed out of Los Angeles, by way of Mexico, Argentina, and Brazil. I found them via Twitter and have been a fan ever since.They have been doing a lot of performing and appearances. On Friday they dropped their new single "Acapulco". It's available on iTunes/ Apple Music now!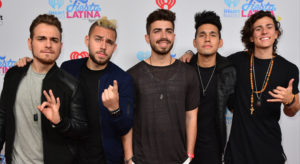 Next, we have one of my favorite Latin Reggaeton artists, Nicky Jam. He didn't release any new music on this past Friday but he did drop his new album Fenix around the end of last month. I'm upset at myself for not realizing he had released a new album but it's all good LOL. Now, I do not speak Spanish fluently and only understand some of the basic words. But, I love, Latin, Spanish, and Reggaeton music. It's a feeling more than anything and I love it. Sometimes you have to broaden your horizons, especially when it comes to music.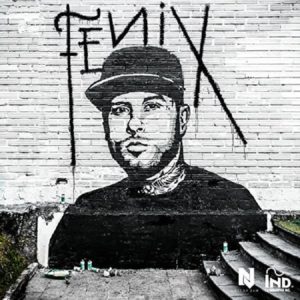 I hope that wasn't too much information at once. It's just that so much happened in a short period time and I was excited about it all! If you would rather me spread this kind of information out then please let me know. But if you do like posts like this then tell me and I will keep posting them 🙂