Looks like I have another album that I'm excited to talk to you about. I had been seeing Joji's new album Nectar on Apple Music's New Releases' page but kept passing over it. Then I came across his page on Instagram and caught a snippet of one of his songs. I was definitely intrigued, so here we are.
 Let's Get to Know Joji…
George Kusunoki Miller aka Joji, is a Japanese singer-songwriter, record producer, author, and former Internet personality, YouTuber, and comedian. Miller started out as an entertainer on his 3, now non-existent, YouTube channels: DizastaMusic, TVFilthyFrank, and TooDamnFilthy. They consisted of rap songs, swearing, rants, and extreme challenges. He produced comedy hip hop music under one of his online alias', Pink Guy, with his songs featured on the show and his discography including two full-length projects and an EP.
At the end of 2017, he decided to retire from his channel to focus on his music career, under the name Joji, producing more "nuanced and serious music". He released the EP In Tongues, then his debut studio album Ballads 1, reaching number 1 on Billboard's top R&B and hip-hop chart in 2018. This led him to become the first Asian-born artist to do so. Miller's music has been described as a mix between "R&B, lo-fi and trip hop".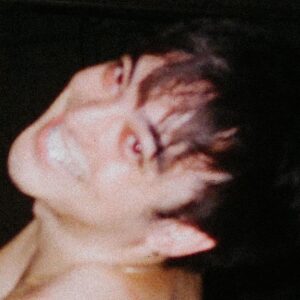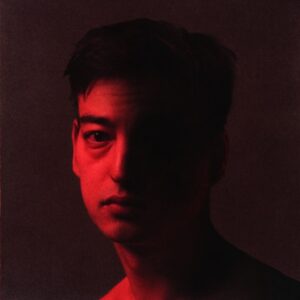 Nectar… My Review!
As I mentioned above, Joji's music is described as "R&B, Lo-Fi, and Trip Hop" which is accurate and one of the reasons why I love this album so much. His music also kind of reminds me of James Blake a little bit, just because the overall vibe is the same. But, hearing a snippet of "Tick Tock" on his Instagram page is what made me curious about this album. It is a bit hard to pick out some favorites right now, but I will try to mention some of the ones that really caught my attention.
Most albums have a "vibe/mood setter" and the first track "Ew" does just that. The tone picks up a bit with "MODUS", which switches up between slow-tempo and up-tempo beats about midway through, and "Tick Tock" has more of a Hip-Hop sound to it and is one of my favorites. Another favorite of mine has to be "Run" because of his harmonizing over the drum beat then there is this crazy guitar solo at the end. Lastly, I will say that "Like You Do", being one of his many amazing slower tempo songs, is another favorite of mine.
Final Thoughts!
This is my second music review in a row, that was non-K-Pop related, and had me excited to share. Of course, I do listen to other music on the regular, but most of my "happy music" is K-Pop. But with MAX's recent album and now Joji, I am finding that happiness and excitement in other "genres" again. I need something more, and different, to get my attention these days. Hopefully, I will be back soon with more music experiences like these.
Follow Him!
Official: www.jojimusic.com
Twitter & Instagram @sushitrash