With all of this K-Pop, I am still trying to figure out how and when to post about all of it. There's just so much and it makes me ridiculously happy. So since I've been listening to NCT #127 since I first got into K-Pop I had to talk about NCT #127 and their new, exciting album Neo Zone. They also recently performed at the massive Houston Rodeo recently, having a K-Pop group/ artist being a first for this event.
Check out my first post where I mention NCT #127 here.
Let Me Re-Introduce You to NCT #127…
NCT is a South Korean boy group formed by SM Entertainment. Their name stands for Neo Culture Technology. The concept of the group is having an unlimited number of members divided into multiple sub-units based in various cities worldwide. I had only seen NCT 127 first and was wondering why I was seeing NCT and these other names, but there were different groups.
The first unit, NCT U, made their debut in April 2016. The second unit, NCT 127, based in Seoul, debuted in July 2016, with the mini album NCT #127. The third unit, NCT Dream, made their debut in August 2016. As of January 2019, the group consists of 18 members: Taeil, Johnny, Taeyong, Yuta, Kun, Doyoung, Ten, Jaehyun, Winwin, Jungwoo, Lucas, Mark, Renjun, Jeno, Haechan, Jaemin, Chenle, and Jisung.
The 2nd Album 'NCT #127 NEO ZONE'… My Review!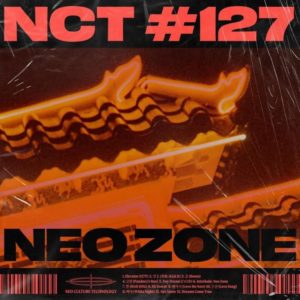 Of course one of my favorite songs is the lead single "Kick It", along with the action and dance-packed music video. Mark and Taeyong's verses definitely stick out to me but all of their looks for this comeback (and video) are actually quite sexy. Another one that I really like is "Day Dream", I really love the slower tempo, hook, melodies, and softness of their tones so much. Another slow tempo song that I really like is "Love Song".
Okay so, it's really hard to not like these slower songs, ballads on this album LOL. "White Night" is such a pretty song and even has a bit of a R&B/ Soul element to it (not like their other music doesn't, though). I have really been enjoying the whole album since it came out. Even with all of this craziness happening all over the world with touring and whatnot, I am really happy for them and excited to see what they do next.
Follow Them!
Official: nct.smtown.com
Twitter @nctsmtown
Youtube: www.youtube.com/user/smtown