It's always fun sharing my experiences with you guys, whether they're good or bad. This experience that I am about to share with you today was… an experience LOL. It wasn't really "bad" but it was definitely… different. After this particular experience, I may have to stick to concerts; my anxious, OCD nature will only let me deal with gigantic, outdoor, not as structured, events for so long LOL…
The Festival
After parking and beginning what would be a very long walk to the festival grounds, I became excited as the festival came into view. I could hear some of the performers who had already started and it was pretty cool. Getting our wristbands and going through security was not bad at all, and would end up being the easiest part of it all; considering that the park grounds were still muddy from all of the rain from earlier in the week.
Once I started to process my surroundings, I tried to make it to the stage where Jack Harlow was, hoping he would still have some time left in his set. But I literally caught the last minute or so of "Sundown" and the crowd chanting his name; so I was definitely a little sad about that. I also started to get the feeling that I wasn't going to want to be there all day to catch Ty Dolla Sign and Travis Scott who weren't coming on until after 8 or so.
But I made plans to make sure that I at least caught The Wallows and Janelle Monae, which worked out pretty great for the most part. I even was able to catch an artist I was curious about, Lizzo, while waiting on the Wallows to come on. I was even able to be by the front barricade for the Wallows which instantly turned on Fangirl mode lol and it was definitely worth it. The guys were so amazing and sounded awesome; making me a new fan for sure.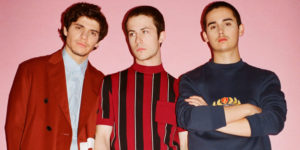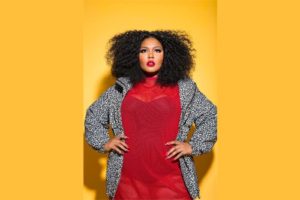 * Get to know the new artists that I mentioned above in a couple of my recent posts: For the Wallows click here and also Lizzo click here *
Now, as for Janelle Monae, I was already ecstatic to see her because I had to miss catching her on her Dirty Computer tour. She did a good mix of some of her older, popular songs, as well as a lot from Dirty Computer. And in between songs, she would stop and talk to the crowd about how appreciative she is of her fans and being ourselves, no matter what. To say that I felt inspired during and after her set is an understatement.
*For my WCW post/ music review for Janelle Monae click here *
Final Thoughts!
Overall I am very thankful for the experience. It didn't go as planned but sometimes it's better that way. I am still unsure, though, if I want to attend another Voodoo Festival. There would have to be an artist or several artists that I have to see, in order for me to want to go through all of that again.
But maybe if I actually plan more in advance, the outcome may be different. Plus, I know what to expect next time, IF I decide to go again. For now, though, I think I will stick to indoor concerts. I guess we will see, though.
For more Fangirl experience videos and other concert footage, don't forget to check out my Youtube page here.