I believe that I got into K-Dramas around late 2019, early 2020. It's been one of my favorite things to do when I'm looking for something different. Even though every series I've watched, so far, has made me cry, they've all been so good. This isn't my first K-Drama Review, but I am hoping that it's not my last.
Since I technically watched D.P. first, I decided to change around my original "schedule" for these reviews. Squid Game wasn't supposed to the first review, but I finished it so quick and decided to post it. I had a lot more to say about it than I thought I would. The same thing happened with Alice in Borderland, so here we are, finally, talking to you about some of the K-Dramas I watched before those last two.
You can check those other Reviews here…
D.P.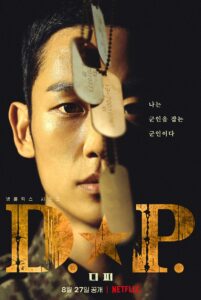 This is the last K-Drama that I watched, and I feel like I am still recovering from it. It is based on the Korean military and it's bullying controversy, that has led to desertion and suicide. I read how the writer of the original story mentioned how writing about this was his way of repenting for not doing anything while this type of bullying was happening. He is hoping that this series will encourage this conversation and lead to changes within the Korean military.
The actors in this one was amazing, so I got attached to the characters quickly, especially some of the main actors. Of course, I thought about my favorite K-Pop Idols who are currently in the military and the ones who will have to go soon. It made me wonder how things are for them. Are they treated the same, differently, or worse, because of who they are? But this K-Drama is up there with one of my favorites, and yes, I did cry, but it was a great series.
Other K-Drama Recommendations!
Move to Heaven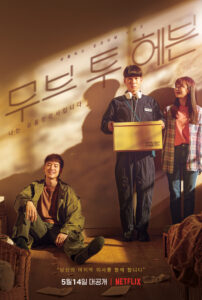 DoDoSolSolLaLaSol aka "Twinkle, Twinkle Little Star", is a Netflix original series and debuted in earlier this year (May 2021). It is inspired by the essay "Things Left Behind" by Kim Sae-byul, a former "trauma cleaner". Geu-ru (Tang Joon-sang), who has Asperger syndrome, and his ex-convict uncle Sang-gu (Lee Je-hoon) meet for the first time after the sudden death of Geu-ru's father. Entrusted as Geu-ru's guardian, Sang-gu joins his nephew to help run the family trauma cleaning company "Move to Heaven".
While working for this business, they uncover untold stories about the deceased. Sang-gu tries to deal with his painful past with Geu-ru's father, as well as the traumatic incident that landed him in jail. I will admit that there is a lot of death in this series, but I feel that it was tastefully done. As someone who has dealt with a lot of loss, it personally brought a sort of peace for me.
DoDoSolSolLaLaSol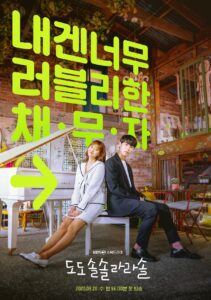 Out of all the K-Dramas I have watched; this one was maybe the most light-hearted and cute one. There were some intense and sad moments, but overall, it was a cute little romantic series that I would (and probably will) watch again. And even though Lee Jae Wook as Sunwoo Jun is very easy on the eyes, I truly loved Go Ara as Goo Ra-Ra. Their chemistry was so fun to watch.
It's one of those stories of someone who has everything and loses it all, only to realize that it's the little things that matter. I definitely fell in love with Go Ara's little piano student. This series really was such a heart-warming story. Also, when watching this Drama, I realized that Jae Wook was also in Move to Heaven as a young, up and coming boxer, trained under Lee Je-Hoon's character.