Happy Valentine's Day ya'll! Whether you are celebrating this day, alone or in a relationship, I decided to put together a little list of music that I think you should check out. A lot of artists have dropped music a day early because of the holiday (like August Alsina) but I added some other releases as well. I may not be celebrating this day at all because of work and my new "workout schedule" (LOL), but just remember that you should celebrate the love for yourself and other every day of the year 🙂
August Alsina – Forever and A Day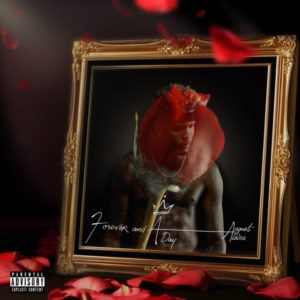 Since starting the blog, I never really had a chance to blog about August Alsina very much. But I was a huge fan of his older mixtapes and his first album Testimony. Then a lot started going on with him and he released a second album This Thing Called Life in 2015, and I was not a big fan of it. I missed that old sound but I blamed it on what was going on in his life at the time and how usually a lot of artists' second album was different and not as good as their first.
So, as far as this new album goes… It is definitely the August I expected. It's 8 tracks of sexy, mood music; perfect for a Valentine's Day release for sure. For me, it's not quite every day, on a heavy rotation, for me, yet anyway. It's nice to hear August's voice again and see that he's healthy and happy (for the most part). I respect him so much, though, because he's dealt with so much loss and has pretty much stepped up as even more of a father figure to his nieces who have lost both parents in their very short lives.
Check Him Out!
Twitter & Instagram @augustalsina
Mickey Shiloh – No Titles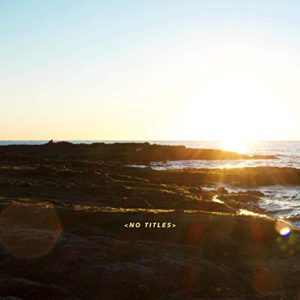 I was so excited when I saw that one of my Favs, Mickey Shiloh, was dropping a new EP. No Titles is only 4 tracks but just leaves me wanting more. Other than the fact that this woman is super talented and does everything, the music and her voice are so perfect on this album. Her songs are always so real and relatable; good for Valentine's Day or any other day just to vibe out to.
Listening to this EP and I can't really find a favorite at the moment. They're all really good, lyric-wise and melodically. It will definitely be added to the rotation, though. Like I've said before, it's always awesome to find female artists who I can relate to and rock with like I do with Mickey.
Also check out my review of her last EP 2 Weeks Notice here.
Check Her Out!
Official: www.mickeyshiloh.com
Facebook: www.facebook.com\mickeyshiloh
Twitter & Instagram @mickeyshiloh
Youtube: www.youtube.com/mickeyshiloh1
Summer Walker – Clear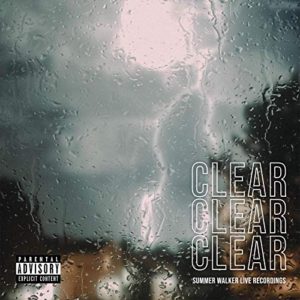 So I just recently heard about Summer Walker and she has been named as the Artist to Watch by Apple Music and other outlets as well. And so far, no arguments here. She is amazing and I love her voice. Her latest EP Clear is great. The vibe is R&B mixed with some jazz elements (in my opinion) and even though it isn't really a Valentine's Day playlist type of record, it can be played on a day like this or just a soundtrack for a chill day.
This is another short EP with only 4 songs. But when they are 4 quality songs then length does not matter. I'm in love with her voice on the first track "Riot" and I love the attitude on "Grave" with the heavy jazz/ funk vibes to it. If you are a fan of pure R&B and powerful vocals then you should definitely check her out. I am definitely looking forward to hearing more from Miss Summer Walker.
Check Her Out!
Twitter @iamsummerwalker
Instagram @summerwalker