Happy New Music Friday! It's time to talk about one of my favorite people Kalin White, and his new mixtape Would You Still Be There. In all honesty, I was supposed this last week but I had a lot going on and I always want to be in a good, calm place when I write. Listening to music isn't even the same when I'm not feeling like myself, so I needed some time away from certain writing projects. I'm slowly getting back to my "normal" self so here we are with a new review…
Would You Still Be There?… My Review
From Kalin's tweets leading up to this mixtape dropping, I already knew what the deal was LOL. This was going to be a raw, emotional, intimate project for Kalin; and I was right. I am definitely not made at him for that. He did show that side on his last project Chapter 21, but this tape dives deeper into that side of him.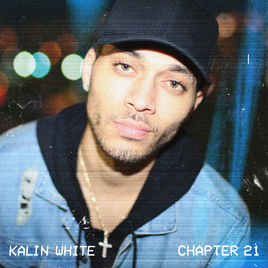 From the single tracks that he released prior to the mixtape coming out, "Do Me Like That" and "Mentions" are probably my favorites. And after listening to the whole thing front to back a few times, of course I have some other favorites. The intro, "More Than Just a F*** – Love K", sets the mood perfectly. On the slower side I really like the tracks  "Make Time for You" and "In My Bed".
Now onto the more uptempo tracks, I really love "Take Your Time" and "IDC About the Club, I Just Want You"; I just really adore his voice on these. I mean, the whole mixtape is a bop, obviously, but you know we always have our favorites. Regardless of which songs I like better than others, I am still super proud of K and all that he's done on his own as a solo artist. He's making big moves and I can't wait to see what's next for him.
Check Out His Video for "IDC Bout the Club, I Just Want You"… He did his thing with this one! I see you K!
Listen to the album & let me know… What will your answer be? 
Follow Him!
Official: www.kalinwhite.com
Facebook: www.facebook.com/KalinWhiteMusic
Twitter & Instagram @kalinwhite