This is another music review that I kind of went back and forth about doing, not because I don't like it or anything like that, though. But, when I saw a post on Instagram where someone had done a review on it and liked it, but of course someone commented about how "trash" it was, making me feel even more compelled to do a review also. Everyone has the right to their opinion and I started this blog to hopefully open the dialogue, so everyone felt comfortable to express those opinions. Sometimes, though, it bothers me when people who are fans of one genre of music, trash every other genre without really listening to it…
Anderson .Paak… The Man of Many Talents
Brandon Paak Anderson aka Anderson Paak is an artist, songwriter, drummer, and record producer out of Oxnard, California. He released his debut album, O.B.E. Vol. 1 in 2012, under the name Breezy Lovejoy. In 2014, he went on to release under his current stage name. The last album, before this newest release, was called Malibu and was dropped in 2016. The album would receive a nomination for Best Urban Contemporary Album at the Grammy Awards.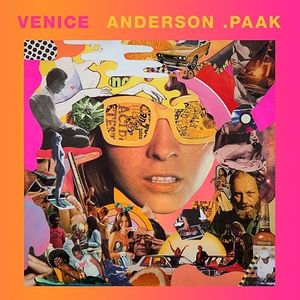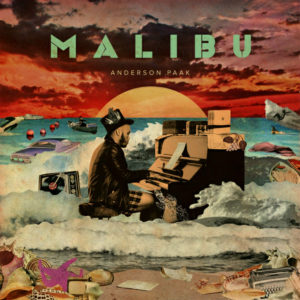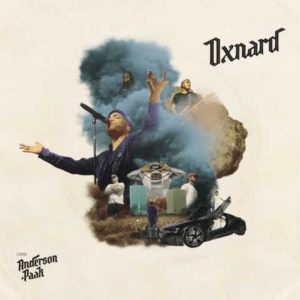 Paak is also one-half of the talented duo NxWorries, alongside record producer and beat-maker Knxwledge. He is accompanied by the band The Free Nationals, who play a variety of instruments such as electric guitar, bass, piano, keyboards, and drums and also serves as backing vocalists.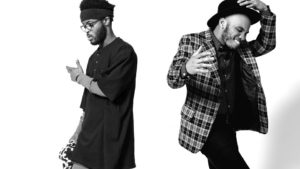 Official: www.stonesthrow.com/nxworries
Facebook: www.facebook.com/nxworries
Soundcloud: www.soundcloud.com/nxworriesofficial
Oxnard… My Review
Oxnard is Anderson Paak's third studio album and was released a couple of weeks ago on November 16th. The album is executive produced by Dr.Dre and is in homage to Paak's hometown in California. The album has a heavy old school/ funk theme and has some amazing features, such as Kendrick Lamar, Snoop Dogg, J.Cole, Q-Tip and Pusha T. I wasn't going to even list my favorite songs because every song has something to dig about it, but with features like this, it's hard not to have some favorites.
Some of my favorite tracks are "Tints" featuring Kendrick Lamar, "Who R U?", "Mansa Musa" featuring Dr. Dre and Cocoa Sarai, "Anywhere" featuring Snoop Dogg and the Last Artful, Dodgr, "Trippy" featuring J. Cole, and "Cheers" featuring Q-Tip. The features on those songs I just mentioned are legendary but still don't take over, keeping the spotlight on Anderson Paak and that voice of his. And, I can't talk about the album and its features without mentioning the track "Sweet Chick" featuring BJ the Chicago Kid; the song has a good sense of humor for sure, but the music and BJ's vocals are a great touch. With such a dope mix of heavy Hip Hop laced tracks, elements of classic funk, and some slower tempo tracks in a league of their own, every track is something special.
Let me stop before I really sit here and list this whole album LOL. So, check out his latest video for "Tints" featuring Kendrick Lamar…
Follow Him!
Official: www.andersonpaak.com
Facebook: www.facebook.com/AndersonPaak
Twitter & Instagram @AndersonPaak
Soundcloud: www.soundcloud.com/andersonpaak
Youtube: www.youtube.com/Breezylovejoy