Well, it's been rough to find the right topics and new albums to review lately. Then after being on social media and checking the new albums section on Apple Music, I found that an old favorite of mine has new music out! Craig David was out in the early 2000's and "Fill Me In" from his debut album Born to Do It made me a fan instantly. Being able to look back on that time in music makes this post fun for me 🙂
A Little Background & Discography
Craig David is an English singer, songwriter, rapper and record producer. He rose to fame in 1999 and his debut album Born to Do It was released in 2000. He has released five more studio albums since then. As a solo artist, he has 20 UK top-40 singles, and seven UK top-40 albums, selling over 15 million records worldwide.
David's debut was such a success that it led to the release of the single "Fill Me In" in the United States in May of 2001. It reached number 15 on the Billboard Hot 100 chart. Born to Do It was released in the United States a few months later, peaking at number 11 on the Billboard 200 chart and sold over 1 million copies. The second album he released, Slicker Than Your Average, was released the following year in 2002. The album's first four singles only added to David's success, giving him a total of nine consecutive top 10 hits.
After the success of those first two albums, Craig experienced many ups and down during his career. He changed record labels a few times and struggled to chart, unlike his many singles before this point. It's so admirable because that didn't stop him. He backed away, refocused and now has some great music out.
Discography:
Born to Do It (2000)
Slicker Than Your Average (2002)
The Story Goes… (2005)
Trust Me (2007)
Signed Sealed Delivered (2010)
Following My Intuition (2016)
The Time Is Now (2018)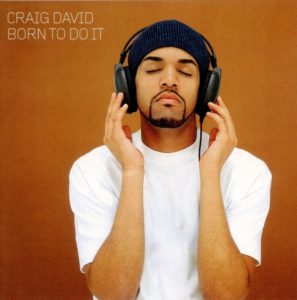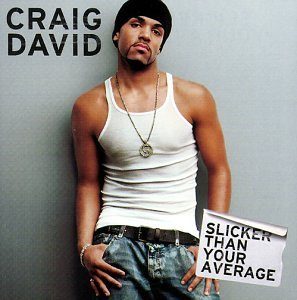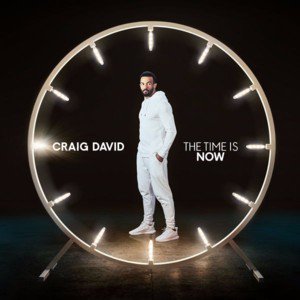 The Time is Now… My Review
Before I really get into this review, I have to say that the songs on this album remind me of William Singe, Kennyon Brown, and Donell Lewis a bit. I don't know if it's coincidence or if it's just showing how much they've been influenced by his music. This is not a bad thing because we haven't heard much about Craig David here in the states but I think he's always been pretty big overseas, in the UK. Personally, it's nice to see him back, being able to release music here in the US.
Now, as far as the music itself, I can't say that I am blown away by any of the songs. This is not to say that it is a bad album, at all. It's just that it's the same vibe throughout the entire album. So, if you're in the mood for some fun, positive, dance-inspired tracks, then this is the perfect album for it. From what I'm remembering, his music has always kind of been like this; it's more Pop, Dance- oriented R&B.
As a whole, I do like this record. It was a nice change of pace compared to some of the music that I've been listening to lately. When I have my moods when I don't know what to listen to or I just don't want to listen to rap anymore, this will come in handy. As always, I hope you guys give Craig David a chance and check out this album.
Follow Him!
Official: www.craigdavid.com
Facebook: www.facebook.com/craigdavid
Twitter & Instagram @CraigDavid
Youtube: www.youtube.com/user/CraigDavidVEVO