Happy Tuesday! I always feel like I am getting myself together; between adapting to my new full time position and keeping up with this blog. But this is my baby so even if I disappear or don't seem as consistent sometimes, I will always keep it going. The music, these posts, and you readers really keep me going when I feel overwhelmed and think about quitting. Before I get even more mushy (LOL), I am pretty excited about this artist and music review; kind of got caught off guard with this one so I hope you guys enjoy 🙂
Charlie Puth… The Singer, The Songwriter, and The Producer
Charlie Puth is a singer, songwriter, actor, and record producer. Like many artists,he gained a lot of early exposure from he viral success of his song videos uploaded to YouTube. One of his very well known hits, that he co-wrote, co-produced, and performed alongside Wiz Khalifa, "See You Again" was released in 2015 and was a part of the Furious 7 soundtrack as a tribute to Paul Walker. The song peaked at number one on the Billboard Hot 100 and really put the spotlight on Charlie.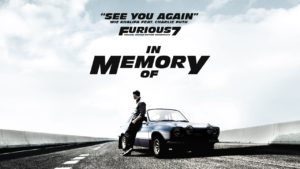 (That song still makes me cry by the way…)
His recognition continued with some of his other releases, including his debut single "Marvin Gaye" with Meghan Trainor. His debut album, Nine Track Mind, was released at the beginning of 2016 but did not live up to the hype surrounding his other music. The album peaked at number six on the Billboard 200, along with a lot of negative feedback from music rating sites. I wasn't really too big of a fan around that time either; but I am happy that he was able to redeem himself with this one.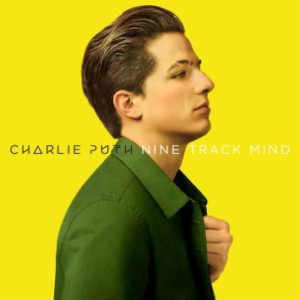 Here is a pretty interesting quote from an article in USA Today about one of the reasons why the "blandness" of his first album makes him feel like Voicenotes is his real debut album…
< www.usatoday.com/story/life/music/2018/05/10/charlie-puth-interview-how-bland-music-led-new-album-voicenotes/584644002/ >
The experience of making it couldn't be more different than that of Nine Track Mind, which he says he was forced by label execs to rush-release to capitalize on the success of See You Again, his Furious 7 smash with Wiz Khalifa. That song spent 12 non-consecutive weeks atop the Hot 100 in summer 2015, tying Eminem's Lose Yourself for the longest-running No. 1 rap single in history. Critics weren't kind to the album, writing that Puth "feels stage-managed" and his "anonymity is infuriating."
Here's another pretty cool article about Charlie from Billboard Magazine… Check it Out!
< www.billboard.com/articles/columns/pop/8097265/charlie-puth-songs-writer-producer >
Voicenotes…My Review
I will admit that even though I have always loved the individual songs that Charlie has put out, I hadn't been paying that much attention to anything else from him; like his full albums or background. I knew that he had written songs for a lot of artists that I listened to, which was cool, but that's as far as my knowledge of him went. Then when I saw that this album came out, I was actually really curious to hear it. And I can honestly say that I was beyond impressed.
To start, this album is full of radio singles, everything just sounds like a hit and that it would win over the airwaves with no problem. The song that I was the most impressed by was his song with Boyz II Men, "If You Leave Me Now". That song is such a beautiful ballad and I got serious chills listening to it; not just because I grew up listening to 90's R&B and was (still am) a huge Boyz II Men fan.He only has two other collabs and I adore the song "Done for Me" with Kehlani.
The album as a whole is full of fun, catchy Pop songs, sweet and relatable love songs, and powerful ballads. I had read the other day how a lot of people feel that Charlie is underrated and after listening to this album, I can't argue with that point. He does get talked about but the way music has been lately, the artists who are super talented and do everything themselves tend to get overlooked because of the new, younger artists who repeat the same thing all the time.
Also, Charlie has been posting some behind the scenes videos of his process while working on Voicenotes… Check out Part 1 Below! 🙂 (Ya'll know I love stuff like this)…
Check Him Out!
Official: www.charlieputh.com
Facebook: www.facebook.com/charlieputh
Twitter & Instagram @charlieputh