*picture courtesy of www.papermag.com*
I feel like I am still recovering from the Voodoo Festival from this past Saturday (my experience and recap is coming soon). And even though it wasn't exactly what I thought, I walked away a fan of some new artists. The plan is to introduce you to them this week if I can get my life together and get these posts to you guys LOL. But, for now, let's start with The Wallows, a band that my good friend Carrine recommended to me 🙂
"When your friends suggest new music, listen to them!" – Me
Introducing the Wallows!
The Wallows are an Indie Rock band out of Los Angeles, Ca. The band consists of Braeden Lemasters (vocals, rhythm guitar, keyboards), Cole Preston (drums, backing vocals), and Dylan Minnette (vocals, lead guitar, bass guitar). They first formed this group when they were just kids, going by the name "Join the Band". They would end up changing their name a few times, and playing The Warped Tour in 2011, before finally staying with The Wallows, officially.
The band began releasing songs independently in April 2017. Later that year, they released their song "Pulling Leaves Off Trees" on Zane Lowe's Beats 1 radio show. The boys would also announce their first headlining North American tour for Spring 2018. Not long into the tour, they announced that they had signed with Atlantic Records and would be releasing their major label debut EP, Spring in April (2018).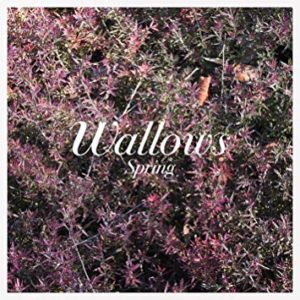 Spring, the EP
So, this is their debut EP through a record label. Lucky for me, I was able to hear most of the songs from this EP live before I even got to listen to it through headphones 🙂 They sound great either way but you have to love bands like this when they perform live. I definitely have my favorites.
My favorite song has to be "Let the Sun In", other than the fact that my friend told me to listen for it since it was her favorite. It starts out with a little trumpet solo, and hearing that live was amazing! I also really liked "It's Only Right"; not quite sure what hooked me but it was just really catchy. Another favorite that I need to mention, isn't on this EP, but is a single release called "Drunk on Halloween". It was perfect for the festival but I remember them being so into it and sounded great.
Listen to "Drunk on Halloween" below…
Check Them Out!
Official: www.wallowsmusic.com
Facebook: www.facebook.com/wallowsmusic
Twitter & Instagram @wallowsmusic
Youtube: www.youtube.com/channel/UCjNGsoJEu1AnHiP7kOYiXCw