Happy Monday! Taking a break was definitely needed but as usual, I'm always ready to get back to writing and posting fun content for you guys. I honestly didn't want to wait this long to post about Panic at the Disco's new album, but it's not like I stopped listening to it, so it's all good 🙂 There's so much I could say but I want to keep this as short and sweet as possible…
I guess you can say that I have been a fan of Panic at the Disco since I heard "I Write Sins Not Tragedies" from their 2005 album A Fever You Can't Sweat Out. It's been over 10 years and I hadn't even realized I had been listening to them for that long. And I still feel the same way about them now as I did then, which is always awesome to me. I know that I hadn't been writing about them, but please know that I was always listening.
A Quick Little Bio…
Panic! at the Disco is a rock band from Las Vegas, Nevada. They were formed in 2004 by Brendon Urie, Ryan Ross, Spencer Smith and Brent Wilson who were childhood friends. Since 2015, though, Brendon is the only official member in the band, supported on tours by guitarist Kenneth Harris, drummer Dan Pawlovich, and bassist Nicole Row. Their lineup has definitely changed a lot through the years before getting to this point.
Brendon Urie is the lead vocalist, plays guitar, piano, and keyboard. But what does, and always stuck out to me was his powerful voice. Similar to a variety of other artists, just looking at Brendon, you would not expect that voice; at least I didn't. He also has amazing stage presence, just from seeing him perform on TV.  They're actually coming to New Orleans, towards the beginning of next year, and since it's on the weekend; I definitely want to try to go to it 🙂
Discography: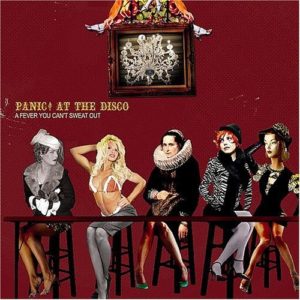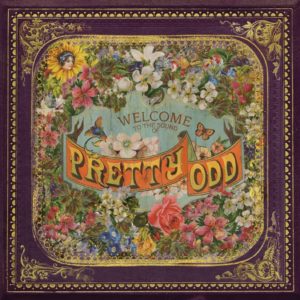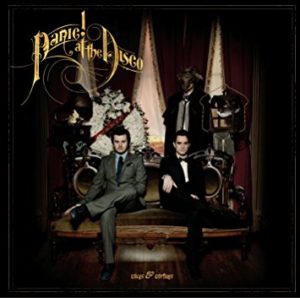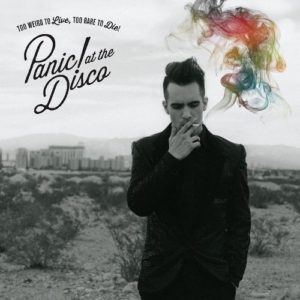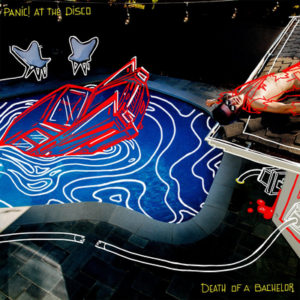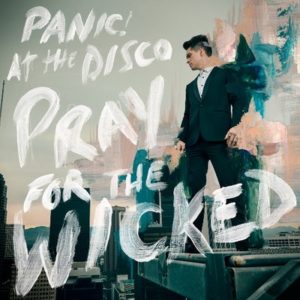 Let's Talk About Pray for the Wicked 🙂
You can feel Brendon's voice throughout this entire album. I want to start with his voice on the second track "Say Amen (Saturday Night)" because as soon as that hook hits, his voice just comes at you. And don't get me started on that high note he hits near the end of the song *swoons a little*… For the next song "Hey Look Ma, I Made It" he pulls it back a little bit but still showcasing his voice.
Now onto one of favorite songs for sure, "High Hopes". I'm not quite sure what it is about this particular song, but I love the horn sections and the way Brendon's melodies flow through the entire song, mixing big band elements with current beats and rhythms. The same kind of goes for the song "Dancing's Not A Crime", as the fun upbeat tempos continue. Then he slows things down again, vocally, with "One of the Drunks" where the music takes a front seat, for me.
With the track "King of The Clouds", I'm getting more Pop/ R&B vibes. It grabbed my attention the second the song started. From the music, Brendon's voice and vocal runs, it's such a dope song. I can really go on and on about this entire album, and fan girl over Brendon Urie, but I think you get the picture LOL.
Check out the video for "Hey Look Ma, I Made It" below…
Also, don't forget to check out the album and let me know what you think!
Follow Them!
Official: www.panicatthedisco.com
Facebook: www.facebook.com/panicatthedisco
Twitter & Instagram @panicatthedisco
Youtube: www.youtube.com/channel/UColJTBTSGqaaZr5NOk5r3Pg