*Pic courtesy of www.rollingstone.com*
This was actually a last minute Music Crush/ Music Review post idea. Keep in mind that I have been a fan of Leon Thomas since his Victorious days (I'll mention below) and had heard some things off and on since then. But recently, spending a lot of time looking for new music on Spotify, I came across his profile and new EP titled Genesis. I am super excited to be able to talk about him right now 🙂
Leon Thomas Does It All… Actor – Producer – Singer
25 year old (as of August 1st 2018) Leon Thomas is a triple threat talent, singer, actor, and musician. He may be most known for his role as Andre Harris, the super musically gifted student on the Nickelodeon hit show Victorious, alongside Ariana Grande back in 2010. The show had many other talented young actors/ actresses/ musicians and remains top rated; even though it was eventually cancelled.
Leon got started at just 10 years old, performing in some top Broadway shows. He does come from a very strong music background as well, having some talented family members, like his dad, who worked in the industry for some pretty popular artists. He is also affiliated with the writing/ production team the Rascals, who worked on Ariana Grande's debut album Yours Truly. Leon even mentored under the legendary singer/ songwriter Baby Face (look him up if you don't know who he is). He did release 2 mixtapes, Metro Hearts and Vibes before this recent project Genesis (see below).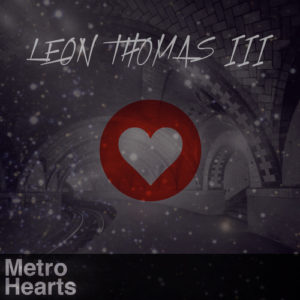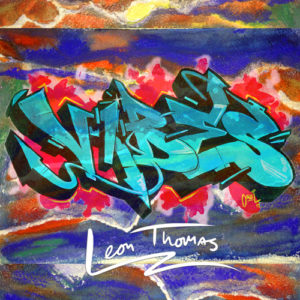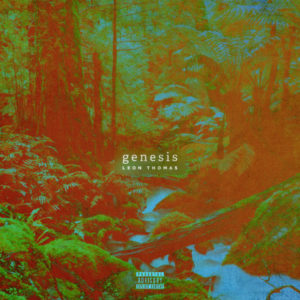 Check Out this dope article/ interview from Vibe.com
<  https://www.vibe.com/2018/06/leon-thomas-interview/  >
Short & Sweet… My Review of the 7 Track Genesis
This album is probably one of the most solid, hard-hitting 7-track R&B projects I have heard. I had already heard the single "Favorite" and was a fan of it, not realizing that he had a project coming. The next 2 tracks "PLW" and "Sunken Place" have a similar vibe, more uptempo. Then things change up a little bit and slow down when you get to "Moments After".
His voice in songs like "PLW" and "Moments After" remind me of Frank Ocean and that's a rarity but so awesome. His style is still pretty unique but it's always cool to hear similarities between amazing R&B/ Soul singers. Now, hearing the track "Beg" that features Miss Elle Varner, it's hard to not see his high school-based character from Victorious (LOL). He's obviously grown now, and singing about things that show that.
Lastly, I want to mention his features on this project. On "Favorite" he has Buddy who I have heard with KYLE. But I have to say that my favorite features are "Beg" with Elle Varner and "Mrs. Variety" with Tayla Parx. Tayla's verse is probably my favorite part of that song. Leon has some brilliant artists in his corner and I'm excited to see what's next for him.
Check out his video for "Favorite" below…
Check Him Out!
Official: www.leonthomas.com
Facebook: www.facebook.com/leonthomasmusic
Twitter & Instagram @leonthomas
YouTube: www.youtube.com/leonthomasmusic