*Picture courtesy of www.substreammagazine.com*
I've always gone to certain sites when it came to music. I have an Apple Music subscription and I always went to Soundcloud for more unreleased or independent artists. But now that I have gotten more familiar with Spotify and how it works, I use that when I'm looking for new music and artists that may not pop up right away on other services. I say all of that to say that this is how I found this artist, Lauv.
Let Me Introduce, Lauv
Ari Leff aka known as Lauv is an American singer, songwriter out of San Francisco, Ca. the name Lauv is Latvian for 'lion' (lauva), a nod to his mother's heritage 🙂 At a very young age, he was interested in music and took piano and viola lessons before learning how to play the guitar. In his early teens, still a bit young to be in any kind of relationship, he was obsessed with writing love songs and breakup songs (I was obsessed with listening to them at that age LOL).
While in high school he played in several bands and studied jazz before moving on to electronic music (which explains a lot). During his college years, Lauv left his personal song-writing style and focused more on writing and producing for other artists. But after finding some inspiration from a legendary artist, he found the love for his original writing style again. In 2015, he released his debut EP, Lost in the Light; while he has many song-writing credits to his name.

I Met You When I Was 18 (The Playlist)… The Review
This is actually going to be a little difficult for me because I love every single song and I don't want to drag this review out by talking too much LOL. So, I will start by saying that I feel in love with his single "I Like Me Better" before I even knew who made it, or who Lauv was at all. I finally looked up who he was when I was listening to a playlist on Spotify. I found this recent album and I was completely sold!
Some of my other favorites are "Paris in the Rain", "Other", "Question", "Adrenaline", and "Bracelet". This is definitely a Pop record but more on the "alternative" side since he includes elements from other genres. I don't want to say I'm getting R&B vibes but there's a lot of soul in these songs; similar to Bazzi, if you want to try a similar artist. It's nice to have another artist who is a bit different from some of the other artists I listen to, and I can listen to the album all the way through.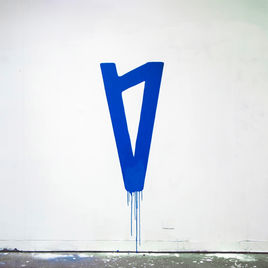 Check out the video for "Paris in the Rain" below…
Lauv, himself, describes this album brilliantly and simply as:
I met you when I was 18. is a collection of songs, a story. about making a big move, falling in love for the first time, and figuring out your own identity while being with someone else
Check Him Out!
Official: www.lauvsongs.com
Twitter & Instagram @lauvsongs