I haven't done a movie review in a while, so I thought that now would be a good time to start that back up again with the release of Mortal Kombat. Surprisingly, I haven't been keeping up with movies like I thought I would during the Pandemic. Don't get me wrong, I have watched plenty of new movies, but I probably watched more Anime than anything *shrugs*. But with Mortal Kombat, I had to watch it and talk about it.
About Mortal Kombat…
Growing up in the 90s and being a heavy video game player, of course I played Mortal Kombat. My favorite character to play with was Maleena. The first Mortal Kombat film was released in 1995, so of course a lot has changed with the game as well as the way films are made. If anything, most of my generation is watching this movie because of the nostalgia it holds for us.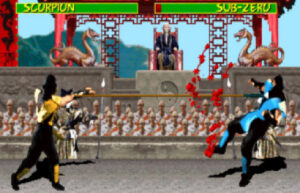 When I first saw the trailer, I was super excited, only really having the older movies to compare it to. And when they typically do re-makes like this, we worry about them doing films like this justice. Of course I knew that this one was going to be a lot more graphic and bloody. What I didn't know was how they would portray the original storyline and characters.
Check out the official synopsis below…
"In "Mortal Kombat," MMA fighter Cole Young, accustomed to taking a beating for money, is unaware of his heritage—or why Outworld's Emperor Shang Tsung has sent his best warrior, Sub-Zero, an otherworldly Cryomancer, to hunt Cole down. Fearing for his family's safety, Cole goes in search of Sonya Blade at the direction of Jax, a Special Forces Major who bears the same strange dragon marking Cole was born with. Soon, he finds himself at the temple of Lord Raiden, an Elder God and the protector of Earthrealm, who grants sanctuary to those who bear the mark. Here, Cole trains with experienced warriors Liu Kang, Kung Lao and rogue mercenary Kano, as he prepares to stand with Earth's greatest champions against the enemies of Outworld in a high stakes battle for the universe…" (www.mortalkombat.net)
My Review! Spoiler Alert!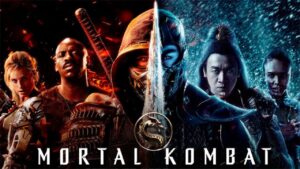 I had a hard time getting into Cole Young's character, the randomness of his backstory from the beginning and the inclusion of his family life. Kano was funny and provided comedy relief from the moment he was introduced but that was about it. One of the few things that I liked about this movie was the accuracy, for the most part, of the signature moves for the characters. The fight scenes were a bit under-whelming for me, though. 
Some of the fights that I did like were between SubZero and Scorpion (mainly the final fight at the end), and Kung Lao and Nitara, but mainly because of Kung Lao's finishing move (even though they ended up doing him dirty after the fact). The updated version of the theme song was cool too. But overall, I feel like I could've been better. I didn't really walk away with a favorite character from how they were portrayed. 
The movie is currently in theaters and available on HBO Max for the next 20 or so days. If you've seen it, let me know what you thought in the comments!
For more on the game, movie, and more about the franchise, follow them!
Official: www.mortalkombat.net
Twitter @mortalkombat and @MKMovie
Instagram @mortalkombat and @mortalkombatmovie