The second half of February is bringing us even more comebacks and new music. This particular K-Pop update has some of my favorites as well as a new discovery or two. There is always something going on and it can be a bit overwhelming when trying to keep up. I have more posts for this month, that will include new Monsta X and BTS 😉
Pentagon – Universe: The Black Hall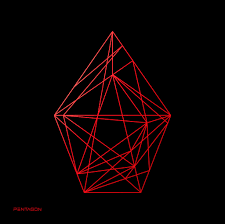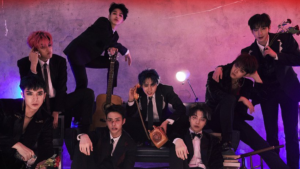 I was honestly the most excited for this comeback. Pentagon has been one of my favorite groups since I first got into K-Pop earlier last year. They've always just been so cute to me. But they definitely switched it up for this comeback. It's a lot darker and sexy this time around, reminding me of this last comeback for EXO (ultimate compliment), and I love it!
Check out this post here where I added them to my k-pop playlist 🙂
I am currently obsessed with the music video, dance practice, and performance videos for the single "Dr. Bebe". They have a good mix of vibes on this album, but I still love their more Pop influenced songs like "Talk", as well as the ballads like "Camellia" and "Someday"; as well as a mixture of both sounds like "Die For You" and "Worship U". Then we have songs on the sexier side like "The Black Hall".
Follow Them!
Instagram @cube_ptg
Youtube: www.youtube.com/channel/UCw4NcAAtRsjL-cGlBrUnMTQ
KARD – 4th Mini Album 'Red Moon' EP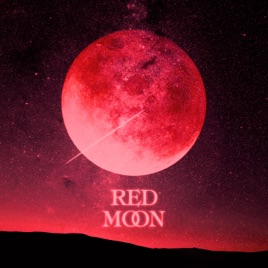 KARD is a South Korean pop group formed by DSP Media. They are different than a lot of K-Pop groups since they have both males and females. This 4-member group is composed of members J.Seph, BM, Somin and Jiwoo. They officially debuted in 2017, with the EP Hola Hola.
I came across KARD after seeing BM talking about seeing Monsta X's Shownu and Wonho in the gym, and gave them the name "Big Tiddie Commitee", including himself of course LOL. They are super cute when they all interact, especially after that. But let's get to the music…
"Dumb Litty" definitely started things for me, before this EP dropped. I really love the first song on this project, "Go Baby" as well as the title track "Red Moon". The video for "Red Moon" is amazing and they all look so good in it. BM is definitely a Bias for me.
Follow Them!
Twitter @KARD_official
Instagram @official_kard
Youtube: www.youtube.com/channel/UC5OwlwvsVmf_lXHguB6OYFw
The Boyz – 1st Mini Album [Reveal]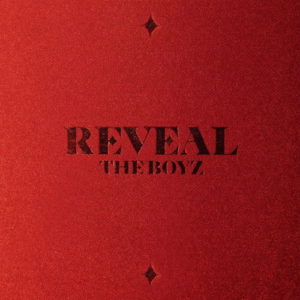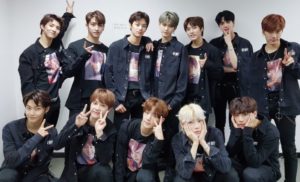 The Boyz is a South Korean boy group formed by Cre.ker Entertainment in 2017. The group consists of eleven members: Sangyeon, Jacob, Younghoon, Hyunjae, Juyeon, Kevin, New, Q, Ju Haknyeon, Sunwoo, and Eric. They officially debuted at the end of 2017. This is my fist time mentioning them so I am pretty excited to get into their music and share with you guys.
They are a little different from the other groups that I listen to since some of their songs have more of a Pop and Rock sound, but still mixing in that Hip Hop element. I am definitely a fan of the lead single and video for "Reveal". Some of my other favorites are "Shake You Down", "Wings" (reminds me of HIGHLIGHT a bit), and the beautiful ballad that is "Spring Snow". I will keep you guys updated on them because I'm still learning too!
Follow Them!
Twitter @WE_THE_BOYZ
Instagram @official_theboyz
Youtube: www.youtube.com/channel/UCkJ1rbOrsyPfBuHNfnLPm-Q
ATEEZ – Treasure EP. Map to Answer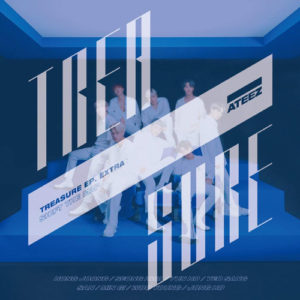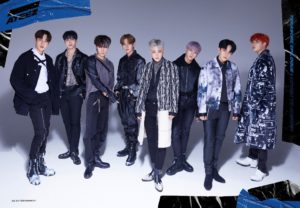 Check out these other posts where I mention ATEEZ here.
This is basically a Japanese album release from these amazing young men. It is a 6 track EP with the Japanese version and remixes of previously released songs, and a new song. Their song "Answer", from their last Korean release, will sound amazing to me in any language. But this new song "Better" is beautiful and I expect nothing less from them.
And I am not always a big fan of remixes but these are not bad. I especially like the remix for "Star 117", since it's already a ballad, but the focus is placed more on the vocals than the music. ATEEZ is breaking the mold, as young as they are. They are also building a pretty strong following here in the states so I look forward to seeing what's next for them.
Follow Them!
Twitter @ATEEZofficial
Instagram @ateez_official_
Youtube: www.youtube.com/ATEEZofficial