It's taken me longer than I would've liked to get this post up about my babies, Monsta X and this amazing new music, One of A Kind. But I decided to give myself some grace and took my time, especially with this particular post. I've been waiting for this and was not disappointed. Plus, so much else has been going on with them, so I wanted to talk about that too.
My Thoughts on the New Mini Album, One of A Kind…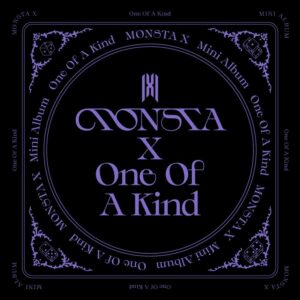 I don't think any of us knew what we were going to get from Monsta X with this comeback, especially after their last album Fatal Love left a lot of us in cardiac arrest LOL. If it is even possible, this album is even sexier, and has such a grown vibe to it. It's not so much that it's a lot of sexual lyrical content, but hearing them sing about love, sensual connections, and the real emotions that come with being into someone or being in a relationship, is so refreshing from them.
The lead single "Gamble" was written and produced by Joohoney, and this is the first time that he has contributed to a lead single. It was inspired by the 007 movies and the lyrics talk about two people who are into each other but won't really show it or express it. Our guys also have a song called "BEBE", which is short for Monbebe and is dedicated to their fans; and was written by Hyungwon, who has been contributing more to the writing process. Both Joohoney and I.M had their hands in a lot of the music on this album.
 I will be doing an Unboxing of this album very soon and posting it to Youtube, so keep an eye out for that 🙂
Joohoney is Featured on NS Yoon G's Song "If You Love Me"
My ULTIMATE Bias, Joohoney, was featured on a classic song by female artist NS Yoon G, and originally featured Jay Park. I am so proud when he gets to do things like this, on his own. He sounds so good on the song, and his interaction with her for their videos together is adorable. Joohoney gets along with everyone, though, so I wasn't surprised.
Let's support him and this special feature. Check out the video below!
Rescheduled Tour Dates for 2022 Announced!
This World Tour was supposed to start in Summer of 2020 but because of COVID, it was rescheduled for May of 2021. That didn't make sense to me, and I still have no idea why they rushed that. Then about a month ago, they announced a new set of dates, putting the tour in Feb of 2022. I am excited but still a little hesitant because the States are still going through it, and Texas, where my show is, never had their sh** together, so I don't know how to really feel.
My tickets are already paid for, and I have VIP so I have a chance to see them after the show. I have no problem having to travel and wear a mask, but I just hope the environment is safe. There's definitely a lot of planning for me to do, but I have time. I can only pray we're all ready for it.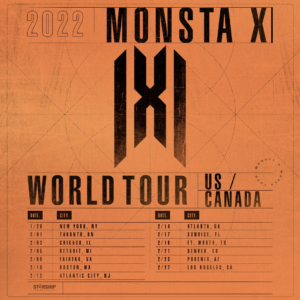 Follow Them!
Twitter @OfficialMonstaX
Instagram @official_monsta_x
Youtube: www.youtube.com/channel/UCqHnXpWR6PGgkIGrPp_aLxg
Final Thoughts!
Monsta X is my Bias group so I will always go hard for them. A lot of my fellow Monbebes do their best to vote and stream everything they can to get our boys some shine and wins for their comebacks. It doesn't always go the way that we hope, and we get stepped on by bigger fanbases. They are more than deserving of all of the success they can handle and do appear on a lot of local Korean variety shows, but it still isn't enough at times.
I hope they know how much we love them and do what we can to give them the respect they deserve. They have set so many trends and I am so proud of them for creating a lane for themselves in the process.