*Picture courtesy of www.pitchfork.com*
I still don't have as many articles about women in music on this blog and it's something that I am doing my best to change. Even though there really are so many women in the industry in all genres, with fans riding for them, and they're really doing their thing, they still have to fight for their position. And this whole mess between Meg the Stallion and her record label is proof of that. They were refusing to drop her new music but as you can see, it ultimately didn't stop her!
< https://pitchfork.com/thepitch/megan-thee-stallion-suing-record-label-suga/ >
Let's Get Re-Acquainted with Meg the Stallion
Megan Thee Stallion is a rapper, singer, and songwriter out of Houston, Texas. She is signed to 300 Entertainment and is the first female rapper on the label. She dropped her first full-length project, Fever, back in May of last year (2019). That project definitely was received well and she even landed on XXL's "Freshmen Class" list. And I'm pretty sure, if you've been on social media, you've definitely seen and heard the phrase "Hot Girl Summer"/ "Hot Girl" more than enough…
In September of last year (2019), Megan signed a management deal with Roc Nation. Earlier this year, she released the single "Diamonds" with Normani, for the Birds of Prey soundtrack. That same month, she released the single "B.I.T.C.H." This month (March), she had announced that her debut album, Suga, was being delayed due to her attempting to renegotiate her contract with 1501 Certified Entertainment. 
The Review… My Thoughts on Suga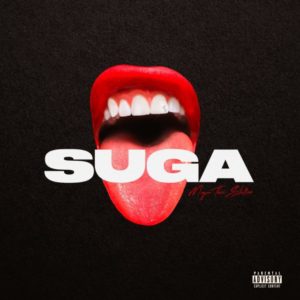 Megan attracts attention wherever she goes, for obvious reasons. She has the look, the attitude, but she also has the talent. Coming up on women rappers like Foxxy Brown, Lil Kim, and Trina to name a few, Megan definitely caught my attention more than others. And this new album from her is going to be added to the playlist that I know I'll jam when I'm getting ready and feeling sassy 😉
I do have some favorite songs, even though I can really sit the whole album top to bottom. The first one, other than the single "B.I.T.C.H.", that caught my attention was "Savage"; she is just so mean on the bars, and I love it! She also has a collaboration with Kehlani called "Hit My Phone" which I like. Another favorite that I have is "Stop Playing" featuring Gunna.
Follow Her!
Twitter & Instagram: @theestallion
Youtube: www.youtube.com/channel/UCKrdjiuS66yXOdEZ_cOD_TA