*Picture courtesy of celebmix.com*
I couldn't wait until next Monday to talk about this group. Also, they released their EP on a Wednesday so, yea, why not switch up my Music Crush post too. Even though they are called a "boy band" and you guys know how much I love boy bands, but I don't feel right putting them into that category. They do kind of remind me of some of the other guy groups that were out in the 90s but in a category all on their own.
I first heard about them when a fan page of theirs messaged me on Twitter and I was curious so I went to the YouTube link that she sent. It was a video of them singing one of their songs acapella (something I am definitely a sucker for) and it was at that moment I fell in love (LOL). I followed them on everything, checked out their older music, and watched their YouTube videos. The talent that these young guys have is indescribable.
A Quick Bio…
MiC LOWRY, is a British "boy band" from Liverpool singing a mix of Pop, R&B and Soul. Their name comes from Will Smith's character in the Bad Boys movies (look it up to see what I mean… Great movie though!) which is definitely creative. The group formed in 2011 and is made up of Delleile Ankrah, Akia Jones, Kaine Ofoeme, Ben Sharples and Michael Welch. All 5 of them attended school together, grew up singing, and lived near each other in Liverpool. They are currently signed with Universal Music UK.
They rose to popularity with their YouTube videos where they did covers of popular songs. I love their recent covers but of course I am in love with their Michael Jackson covers, especially "Rock with You", one of my favorite MJ songs since I was little. They released a 4 track EP called The Show a couple of years ago; and it's really good. But what really got my attention are the first two songs I heard off of this new album.
MOOD the EP
So, I will start with the first two songs that I heard, "Don't Tempt Me" and "Can't Lie". With "Don't Tempt Me", it's a chill, romantic, acoustic song. It's one of those songs you can really snap your fingers to and just vibe. "Can't Lie" is a little different and more up tempo but still very laid back. The thing that got me with this second track is the music itself; it reminds me of those classic R&B records from the 90s just with some new generation vocals over it.
"Boomerang", "Know What You Like", and "2 U (Interlude)" are so sexy and I love them so much. They are up tempo and talk about a subject common to us ladies; taking care of us better than others can 😉 "No Problem" and "Frustration" are not as romantic as the others but still fun, hot tracks. The vocals are crazy though and I can appreciate that. "Frustration" does show their more Pop/Dance side which closes out the album on a different level, definitely making this record very well rounded.
I wish that I could go into more depth when describing this album but I don't feel like it will do any of these songs justice. The guys are so talented and their vocals give me chills and touch my soul for real. Now, even though all of them are amazing, Delliele's powerful vocals make me melt (yes I have a little crush) on every single song. Then you take that voice and put it on some sexy records… Game Over!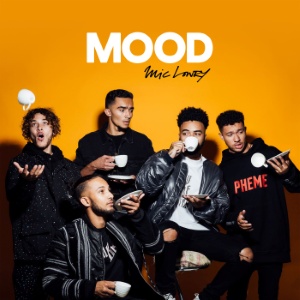 Final Thoughts!
When I come across artists like this who make amazing music, it makes me remember why I love music so much. It reminds me why I do this blog, hard times or not. Hearing MicLowry gave me the little push I needed to get back to my writing. I hadn't quit but I was struggling a little bit. I am just so excited for them and can't wait to see what's next for them…
Please enjoy this video of these cuties doing what they do best 🙂
Check Them Out!
Official: www.miclowry.com
Facebook: www.facebook.com/wearemiclowry
Twitter @wearemiclowry
Instagram @miclowry
YouTube: www.youtube.com/MICLOWRY1