A post about MAX is long overdue, especially since I've been a fan of his since 2016. His song "Lights Down Low" is what won me over. Lucky for fans like me, after 4 years, he is back with his new album Colour Vision, and he brought along some friends 🙂 I'm excited to get to the new music!
A Little About MAX…
MAX is an American singer and multiplatinum recording artist, signed to Arista and Sony RED. He has been labeled a "Young Pop God" by GQ, named a "top popstar to watch" by Billboard. Since the success of his first full-length album Hell's Kitchen Angel, MAX gained more than 1.2 billion streams and has toured the world multiple times. He broke through with the hit "Lights Down Low," generating over half a billion streams globally, is certified triple platinum in the US, and soared on the Billboard Hot 100 chart.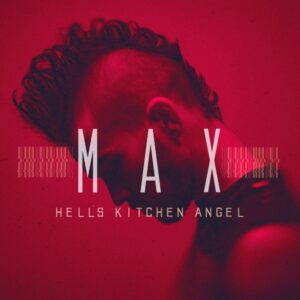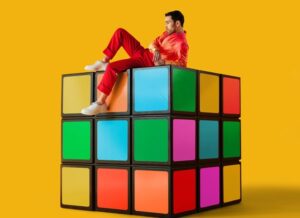 I don't find myself listening to too many Pop albums, outside of K-Pop, but this one is changing that. MAX's voice pulled me in so easily and I am not mad at him. He of course included many other musical elements, like R&B and Funk but he is a true Pop artist, which is not a bad thing at all. Collaborating is nothing new for MAX, being that he's already worked with so many of my favorite artists.
Colour Vision… My Review!
The ENTIRE album is truly a work of art, and a good break from my regular listening. "Colour Vision" is such a perfect, electric opener, ready to take you on this musical journey.  "Working for the Weekend" which is the perfect working man/woman theme song with a funky and playful vibe. MAX does some confessing on "Love Me Less", bringing more R&B sounds and harmonies.
I honestly love every feature on this album, every artist fitting with the song they're on. MAX brings the Funk and more drums with "Acid Dreams" featuring Felly. Of course, "Blueberry Eyes" is a favorite, not just because of my BTS Bias SUGA, but it really is such a cute, romantic song. "New Life" just might be THE favorite for me, though, because he really tells his story of coming back after his vocal cord surgery.
He comes back with all of the Funk on the flirty, upbeat "Checklist" featuring Chromeo. Then the vibe switches a little bit, slowing down for "Missed Calls" featuring Hayley Kiyoko, singing about lost love. The last two songs "SOS" and "There Is A God" end this adventure, coming to a realization of sorts after the rollercoaster of emotions that the album takes us on. This album really was put together so beautifully.
Fun Fact! MAX's Relationship with BTS' Yoongi aka SUGA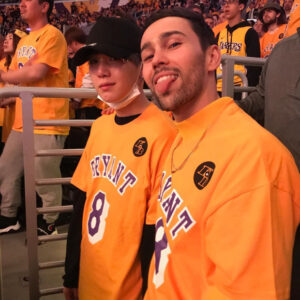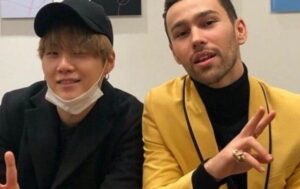 I didn't realize how close MAX and SUGA were until after I heard MAX's feature on SUGA's track "Burn It" from his mixtape D2. They apparently bonded over music, basketball, and food (three of my favorite things, so I totally get it). And it only made sense that MAX would feature SUGA on this album. I was a little hesitant, being that a lot of people, in the media especially, with name drop K-pop artists and/ or their fans, for clout on social media.
But MAX seems to get it, and his comments in a recent interview for Buzzfeed, I have so much more respect for him. I also love how SUGA is rapping in Korean, the same as with his Halsey collab for "SUGA's Interlude". They didn't want to change him, even if the entire song, and album, is in English. It's a magical thing when artists come together like that, respecting each other's cultures and artistry.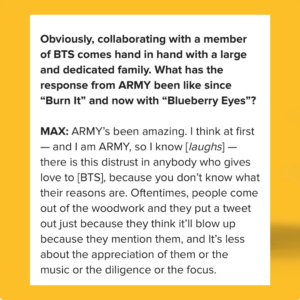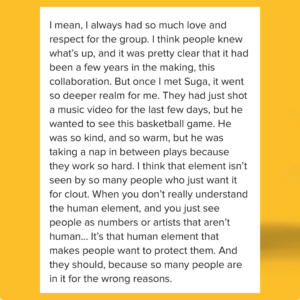 Check the rest of the article here!
Follow Him!
Official: www.maxmusicofficial.com
Twitter & Instagram @maxmusic