I feel like I still have music from 2020 to catch up on. But I didn't want to just leave all of it in 2020 as unposted drafts, so I want to make sure that I still talk about it. I don't know whether I should be excited or disappointed in myself as I look back on all of the great music that I've missed. But, like I usually say, better late than never, right? What I am the most excited about right now is the fact that I have found so many talented black women, on my quest to find the gems that I missed.
Good Girl Debuts with Self-Titled Album!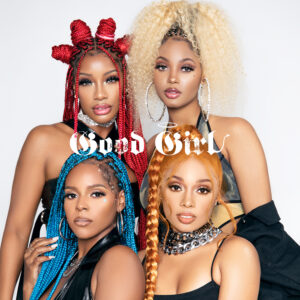 I'll start with the album… The first song, "Thirsty" featuring Mulatto, came out the gate savage, which I'm not all the way mad at; I'm just not a big Mulatto fan. But after going through the whole tracklist, it's all solid, from start to finish. Some of my favorite songs are: "Don't Talk Back", "Hot Ride", and "Misery". Their songs "Good to You" and "215" are sliding in there too, mainly because their vocals are just so smooth, and very powerful.
Even after watching them on social media, I wasn't quite sure what to expect from Good Girl. Other than the music, there are so many awesome things about them. For one, I love the fact that they are giving us a dope black girl group, and their style is color-based, each one styled in a favorite color. Next is the fact that they are giving me 90s R&B/ Soul girl group vibes, an era I will always miss.
Follow Them!
Twitter & Instagram @weareGoodGirl
Youtube: GOOD GIRL – YouTube
Alex Mali Releases New Album Phenom!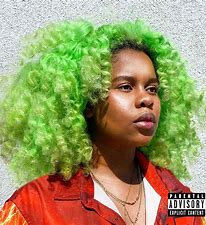 Alex Mali is another one of those artists that I randomly came across while looking on Spotify. I am so happy that I found her, though, because she is amazing. Yes, she is an R&B artist, but her music reflects so much more than that. Her sound does give me hints of Neo-Soul which has always been a genre that I adore.
This album, Phenom, was released in 2020 and is a mix of Pop, R&B, and Soul. It's not the only release that she has from last year, but I am choosing to focus on this wonderful 6 song album. I'm having a hard time picking a favorite, but I can say that the lyrics from "Shook" hit me the most, being the most relatable. In the pre-chorus, she says:
"All the haters, couldn't take it (Yeah)
Told me, I would never make it
Funny how I see those faces, sayin' how they proud of me (Uh, right, haha)"
Then she goes into the Chorus where she repeats "Look at me now…". It's just a whole mood for me, especially as I'm building my brand and trying to make a name for myself in media and as a writer. Her whole album is a mood, to be honest.
Follow Her!
Twitter & Instagram @mainlymali
Youtube: Alex Mali – YouTube
Rakiyah Takes Us into The Cosmos with New Album!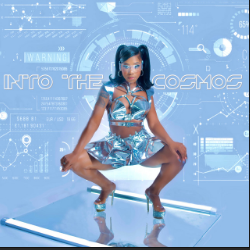 The young, talented artist, Rakiyah, is someone else that I discovered on social media, from a page called Blax Seoul. Being a black girl who is into Asian culture, K-Pop, K-Dramas, and other cultural facets, it's nice to see a community that shares that love. Back to Rakiyah, I have been keeping an eye on her for a little bit and was excited to see that she was releasing an album. I was not sure what to expect (when am I ever LOL), but I can honestly say that I was blown away.
When I tell you that all 5 songs are incredibly done, I am not lying. She's giving me grown and sexy 90's R&B mixed with that new alternative R&B, while still being unique to who she is. A couple of songs stick out to me right off the bat, "3 AM" and "Over Again", mainly because I adore her voice and melodies on them. But the song that impresses me the most has got to be "The Invitation" featuring Korean artist J.Cob because your girl is singing in Korean, and still making it sound so natural and sexy.
Just check her out and show her some love! You won't regret it! 🙂
Follow Her!
Official: www.rakiyahinspace.com
Twitter @rakiyahinspace
Instagram @rakiyah
Youtube: Rakiyah – YouTube