Instead of my usual Music Review today (don't worry, I will still post one this week), I want to talk about something that's special to me. Today is one of my all time favorite's 36th birthday so I am going to talk about him and the music experience that is… Justin Timberlake.
The Beginning… *NSYNC
Where do I start? Well… Like many other young girls in the late 90's, I was an *NSYNC fan. Also, like many of those same girls, my favorite was Justin (after a while, I didn't have just 1 favorite). It really started when I saw the "I Want You Back" video for the first time and thought the blonde curly-haired one was cute LOL So of course from there I purchased their first self-titled album *NSYNC. And the rest was history.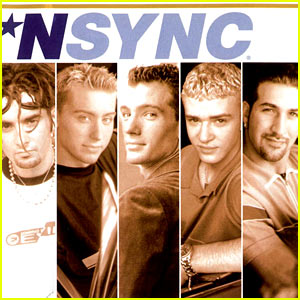 During this period of time, I was a HUGE fan, some would say a little obsessed. I wasn't a stalker though, I promise LOL. I collected all of their music, magazines, had posters on my wall, and went to several of their concerts. I even stood in line overnight to try to get tickets, before realizing that it wasn't necessary in order to get good seats. But I did meet a lot of amazing fellow fans and parents while in those lines.
Being a part of the *NSYNC fandom was a great and interesting experience. It means a lot to me because I got to spend those moments with my mom who is no longer here. We both met some amazing people and a few celebs here and there. Unfortunately, we never got to meet the boys. We did come close on a few occasions but it just didn't happen.
My Experience
I will share one of my favorite moments with you guys though 🙂 So, it was the 2nd leg of their Pop Odyssey Tour back in 2001 or so and my 2nd time seeing this show. We had gotten Soundcheck passes which allowed us to go and watch the boys rehearse a little bit before the show. They did some songs and Q&A session before their people collected gifts from the fans. Of course I had a gift and handed it to the girl collecting them but she held mine separate from everyone else.
We had floor seats for the concert which was great. During one of their intermissions, a guy with a camera walked up and down the aisle before stopping by my row. He asked if my name was Michelle and I said "Yeah" very awkwardly LOL. Then he stood by me until the boys came back out.
They all sat down and said that they were going to read a few fan letters. Joey (Fatone) began reading the first one and I knew it was mine from the first word, "Sup?". In the note/letter I had where I was sitting. So, they proceeded to look for me and guess who found me?… Justin! It was definitely one of the best moments of my life.
After *NSYNC & The Beginning of Solo Justin
The boys pretty much split up in 2001-2002 and Justin continued to do his own thing. His first solo release was Justified in 2002. This was a project he worked on with Pharrell Williams (another one of my favorite musicians/ producers). People who didn't like or listen to Nsync, along with those hardcore NSYNC fans who didn't pay attention to Justin,were shocked by this album. Those of us who did pay attention expected something like this from him.
He really showed off his R&B/ Soul style, along with his raw emotions and heartbreak from his recent relationship with Britney Spears. I loved that album. Some of my favorite songs are , "Like I Love You (ft. Clipse)", "Nothin' Else" and "Let's Take A Ride". I was even able to catch him on tour when he co-headlined with Christina Aguilera. That was an amazing concert and Justin REALLY puts on a show! He did when he was in NSYNC and the fact that he's up there by himself, with the band, and still does, it's amazing to watch.
In 2006 he released FutureSex/ LoveSounds, a project with Timbaland (another favorite). The feel was definitely different from Justified and he shocked people again. He spread his wings a little more on this one, with features from Snoop Dogg and Three-6 Mafia (his fellow Tennessee natives). Some of my favorites off of that record are "My Love", "What Goes Around…", "Summer Love" and "(Another Song) All Over Again".
The 20/20 Experience
We didn't get another album from JT until 2013 when he released Part 1 to The 20/20 Experience. I loved that album and still do, along with Part 2. If I listed my favorite songs, I'd end up listing the whole track list for both. These albums were like a combination of all of his albums with a little more edge to it with features from Jay-Z and Drake. I missed the chance to see him for this tour unfortunately but I am hoping he tours again soon. THAT is a concert experience I have been missing.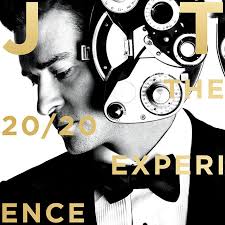 Now, mind you, the gaps between albums, on top of touring, Justin was also making a career as an actor. He was in some amazing movies and had a few appearances on Saturday Night Live. He showed his range and just how talented he really is. You should really see for yourself if you haven't seen any of those movies. You can also check out his SNL appearances on YouTube. He also pursued a few business ventures and turned into quite the Philanthropist. He has definitely made a name for himself.
NSYNC even reunited briefly on the MTV Awards in 2013. That of course started more rumors of a Reunion Tour but we still don't know when or if that will happen… (Twitter @nsync)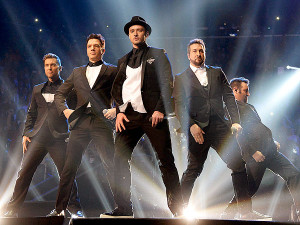 As a fan of him for so many years, I am so happy and proud of him. Being able to watch him grow over the years have been fun and inspiring. Especially now that he is a husband and father. I will always be a fan and he will always be THAT crush for me.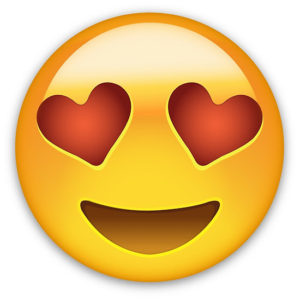 Check Him Out  🙂
Official: www.justintimberlake.com
FaceBook: www.facebook.com/justintimberlake
Twitter @jtimberlake
Instagram @justintimberlake
YouTube: www.youtube.com/justintimberlakeVEVO