I've been hesitant to do a post like this lately, especially when my focus has been on posting relevant content in support of more Black artists and creators. Also, I have been seeing more information regarding how harmful K-pop fandoms have been to me fellow black female K-pop fans over the years. I knew it existed, but I guess I didn't realize how bad it was. It's not necessarily the music, or even the artists, but the fans within their fandoms that have been very hostile to female fans of color.
K-Pop has brought so much joy to my life in the past year and has re-ignited my passion for music and writing about it. I am conflicted when it comes to supporting this genre, because like I mentioned above, it's not really the music that's the problem, or ALL of the groups, it's the fans mostly. Some of the K-Pop groups and artists that I have been supporting, though, don't seem to be as problematic but it's still eating at me because some of them need to check their toxic fans.
But, keeping with the fact that we all need a distraction sometimes, music continues to be there for us. Here are some of my recent favorites that are in rotation for me. I've also tried to catch up on some Fan-Girl, K-Pop news as well, for June anyway. I will definitely continue a conversation on the topic mentioned above very soon.
Monsta X Show Support for COVID Recovery Efforts & Black Lives Matter Movement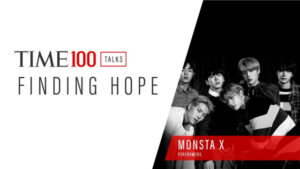 Recently, Monsta X spoke to fans and performed 2 songs for TIME magazine's #TIME100Talks. They performed "Flow" off of their recent album Fantasia X, as well as "Someone's Someone" from their full English album All About Luv. I thought they looked amazing and hearing them speak about what's going on in our world right now made me proud. Regardless of what is contractual or mandatory because of their label, or even whoever in the fanbase may or may not be toxic, I still appreciate everything that they do.
They also recently announced that they will be doing a live streaming concert online called 'Live from Seoul With Luv". Tickets go on sale this Friday and I will probably buy one, even though I know it will never measure up to the real thing. But the way our world is set up right now, I guess I'll take what I can get. What are you guys' thoughts on these live stream concerts?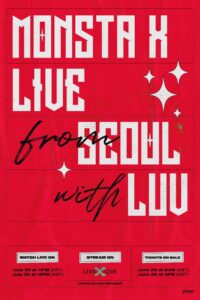 Follow Them!
Official: monstax-e.com/
Twitter @OfficialMonstaX
Instagram @official_monsta_x
Youtube: www.youtube.com/channel/UCqHnXpWR6PGgkIGrPp_aLxg
BTS Release First Single "Stay Gold" from Upcoming Japanese Release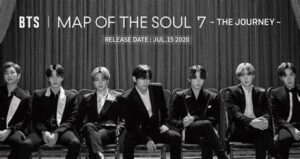 The guys recently celebrated their 7th debut anniversary with Festa 2020 and also dropped an animated music video for "We Are Bulletproof" from their latest album. I can't lie, I almost teared up watching it as it documented their journey together over these last 7 years. After that, they released a new song "Stay Gold" from their upcoming Japanese album Map of the Soul 7: The Journey. And they are currently working on their next album.
The guys have had both a successful and slight drama-filled 2020 so far. Other than them releasing music, including JK's beautiful solo music (via social media and Soundcloud), they had 2 live streaming concert events and broke records with both, I believe. My love for them has been growing like crazy. I never would have thought that I would be fan-girling so much over them but here we are!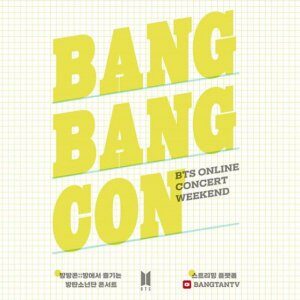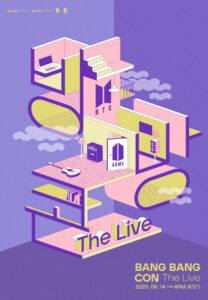 Follow Them!
Official: http://bts.ibighit.com
Twitter @bts_bighit
Instagram @bts.bighitofficial
Youtube: www.youtube.com/user/BANGTANTV
Stray Kids New Album GO LIVE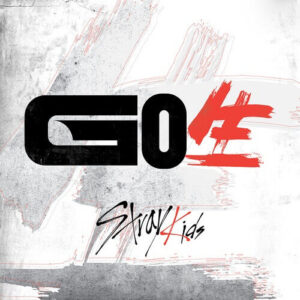 Their lead single "God's Menu" is what caught my attention, as well as the video for it. I know that they have always been more hip-hop/ rap-oriented, which I love about them, especially since they're a younger group. Also, they've included their opening and ending theme song for the new Anime series "Tower of God" (which is one of my favorite Animes right now), on this album. "Airplane" and "Another Day" caught my attention as well, being less rap-oriented, and more slow tempo.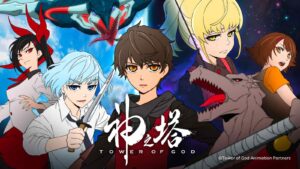 I first mentioned them in one of my k-pop playlist posts. Check it out here.
Follow Them!
Official: straykids.jype.com
Facebook: JYPEStrayKids
Twitter: Stray_Kids
Instagram: realstraykids
Youtube: Stray Kids
TXT New EP The Dream Chapter: ETERNITY – EP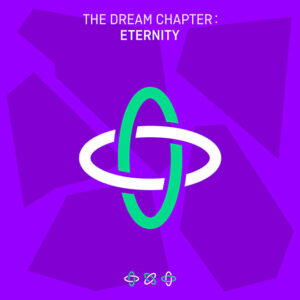 Now, I had been hearing about them from other K-Pop fans but didn't decide to look into them until I saw them interact/ be mentored by BTS, since they are also signed to Big Hit Ent. They are pretty much training them and trying to move them in the same direction as BTS, the top biller and breadwinner for Big Hit. After listening to their music and seeing their videos, I do like them. They are more Pop/ Dance-oriented group, with some Pop, R&B, and Rock elements sprinkled in, like with a couple of my favorite tracks "Can't You See Me?" and "Puma".
Follow Them!
Official: https://ibighit.com/txt
Twitter @TXT_bighit
Instagram @txt_bighit
Youtube: www.youtube.com/channel/UCtiObj3CsEAdNU6ZPWDsddQ
WayV Releases First Full Album Awaken the World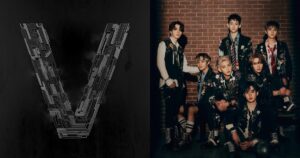 As much as I don't want to promote the record label behind them, due to their horrible habits of not paying the Black producers and songwriters, who are on their payroll, their worth… I have been a fan of NCT, their sub-units (including NCT 127 and WayV), SuperM, and EXO, and their music. But, their Chinese member unit WayV has released their first full album Awaken the World with the lead single "Turn Back Time" with a crazy, futuristic, dark themed music video. They are categorized as MandoPop so their style of music is somewhat different from their K-Pop counterparts, and they are also more on the Pop/ Dance side than R&B/ Hip-Hop.
Follow Them!
Twitter @WayV_official
Instagram @wayvofficial
Youtube: https://www.youtube.com/c/wayv
OFFSHORE Compilation Albums Featuring Got7's JB aka DEF.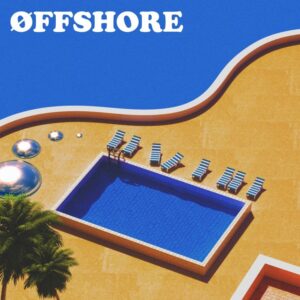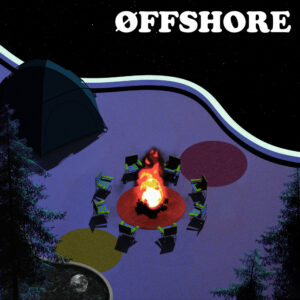 So, I just had to add these projects to my current list, especially after seeing Got7's JB post about them a lot on his Instagram. I promise that I am not just being biased because of JB (since yes, he is my Got7 bias). JB is not only his group's leader, an amazing singer and dancer, but also a talented songwriter and producer, going under the name Defsoul or Def. This compilation album with OFFSHORE is so great, more R&B and Funk-oriented, showing off what I feel is more JB's style.
Follow Them
Instagram @offshore_v