I know that I have been posting a lot of K-Pop lately but there really is just so much of it and it's consistent. But that doesn't mean that I stopped listening to everything else. My feelings do go back and forth when it comes to Rap and Hip Hop, even though I do still have my favorites (like J.Cole and Drake; and a lot of 90s music too). When it comes to R&B, though, my love remains the same. So, today, I want to share some new Hip Hop and R&B projects that I've checked out recently, maybe these can be some new playlist additions for you guys as well 🙂
Logic Drops LAST Album No Pressure!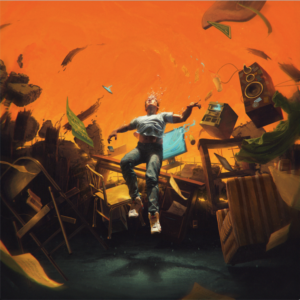 First off, I want to say how much I love the journey that Logic takes us on, telling us how the album was made. His storytelling has always been one of my favorite things in his music, and he has only gotten better with time. And he has always shown so much love to other artists and showing how they inspired him. I'm kind of sad that he is going to "retire" after this album, but with his growing family, I understand.
Now when it comes to my favorite songs on No Pressure, there are so many songs to dissect and it'll probably take a few more listens, but for now I can mention a few of them. I can say that I am excited about "Soul Food II". As for the other songs that I'm feeling so far, they are: "Hit My Line", "Open Mic/ Aquarius III", "man i is" (the sample on this has me feeling nostalgic), "DadBod", "Dark Place", and "Amen". Those may change the more that I listen to the album, but for now, those are the ones that stick out.
Logic MCM Post here!
Follow Him!
Official: www.mindoflogic.com
Facebook: www.facebook.com/MindofLogic
Twitter & Instagram @Logic301
Pink Sweat$ Presents The Prelude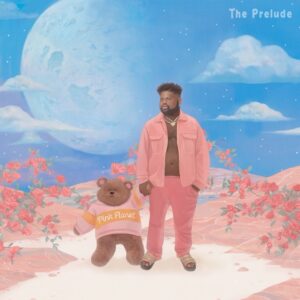 Even though 6 songs is not enough time to spend enjoying Pink Sweat$'s heavenly voice, I am in love. I was caught up in all of it from the very first song "Give It to Me". The entire album is very chill, slow-tempo but I can't and will never get tired of listening to it, no matter what mood I'm in. Do I really have to pick a favorite or favorites, without just listing the entire album?
I have written about him before. If you want to check out how I discovered him and what my reaction was, check the link below. Take it from me, though, this new album The Prelude is a must a listen (along with the rest of his music)! If you are a fan of Pop music or R&B, you won't be disappointed.
Check Out my first post mentioning Pink Sweat$ here!
Follow Him!
Twitter @realpinksweats
Soundcloud: www.soundcloud.com/pinksweats
Youtube: www.youtube.com/channel/UCnzEF-_PurXQTK2uQ-A3Oww
KYLE New Album See You When I Am Famous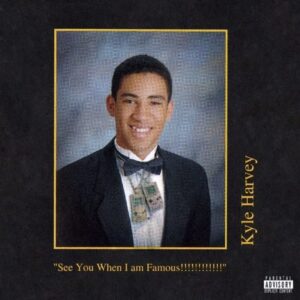 I was looking forward to this one. I've been a fan of his since I discovered him through being a fan of the Dolan Twins (long-ish story – check the link below for this one LOL). His voice and style is unique but all California vibes. All 12 tracks blew me away from the very first listen, but his collaborations stick out to me.
I love the album opener "Bounce" but this album has so many collaborations, so some of my favorites are: "Money Now" (not a fan of Tyga but still dig the song), "GIRLS" goes hard with a dope feature from Rico Nasty, "Forget" featuring Trippie Redd, The Drums, and Iann Dior; and the track "Mr. Man and K.i.d. My favorite track/ collaboration, though, is on the song "The Sun" featuring Bryson Tiller and Raphael Saadiq. I mean, do I even have to say why?! And he brought out the raw Cali vibes on "See You When I'm Famous" featuring Too $hort, a California LEGEND, who I grew up on.
Music Crush Monday! KYLE Post Here!
Light of Mine Album Review Here!
Follow Him!
Official: www.superduperkyle.com
Facebook: www.facebook.com/superduperkylemusic
Twitter & Instagram @SuperDuperKyle
SoundCloud: www.soundcloud.com/superduperkylemusic
6lack's New EP 6 Pc. Hot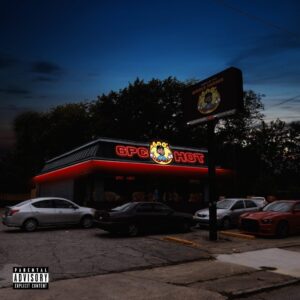 6lack has been one of my favorite "new generation" R&B artists, mixing raw, Hip-Hop elements to his music. I haven't been disappointed by any of his projects. This one is really no different, but it's not a favorite compared to the other albums. Regardless, he never fails to put me (us) in our feelings. I will leave this one for you guys to hear and interpret for yourselves.
East Atlanta Love Letter Album Review Here!
Follow Him!
Official: www.eastatlantaloveletter.com
Facebook: www.facebook.com/6lack
Twitter & Instagram @6lack
Youtube: www.youtube.com/channel/UCYRLqThkOVjysBOM6fgkqmQ
Pop Smoke Posthumous Release, Shoot for the Stars, Aim for the Moon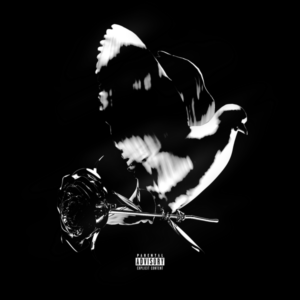 Now, Pop Smoke's camp released this 34-track posthumous album on his recent birthday. This is more of an honorable mention so I won't go into detail regarding the songs. Unfortunately, I did not pay a lot of attention to his music before his death, but I saw more good things than bad about him and the future he should've had. Listening to this recent album, I am a bit taken back by how I don't mind it, and I didn't realize how "different" his sound was.
I pray for his family, friends, and other acquaintances. We are losing so many of our young people to violence, especially our young black men and women. They all had their lives in front of them, a chance to make an impact but it was taken away. When it comes to music, a part of the artists like Pop Smoke, will live on but we will be left wondering, what would've been next for him.
R.I.P. Pop Smoke
J.Cole Releases 2 New Tracks from His Upcoming Album The Fall Off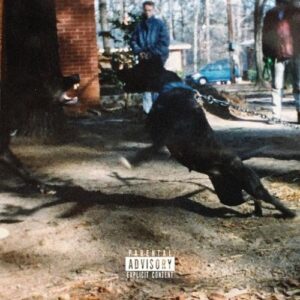 So, one of my favorite artists J.Cole dropped two new songs on us, "The Climb Back" and "Lion King on Ice". These songs are from his upcoming album The Fall Off that doesn't have a release date yet. Cole admitted that he wanted to take his time with this one. I have to say that I don't have a favorite out of the two, looking forward to a full project.
Many people think that after this project, J.Cole may "retire". In a recent interview, he spoke on his growing family and other life thoughts and updates. The last "surprise" track that we got from him was when he was responding to a song by rap artist No Name regarding Black Lives Matter. She later regretted coming at him that way and it all kind of blew over *shrugs*.
4 Your Eyes Only Album Review Here!
KOD Album Review Here!
Follow Him!
Official: www.dreamville.com
Twitter @JColeNC
Instagram @realcoleworld
Youtube: www.youtube.com/user/jcolemusic