This is a late Woman Crush music review for one of my favorite female artists, JoJo. The last review that I did for JoJo was her last album Mad Love back in 2016 (see link below for blog post). I follow her on social media, but I didn't know everything that she had been going through, professionally or personally. But it seems as though, she went through a whole lot to get to this point and be able to release this new album Good to Know, on her own terms.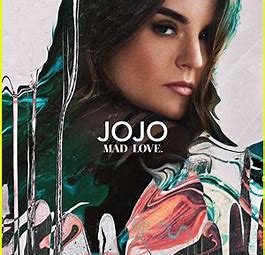 JoJo… A Re-Introduction
JoJo is an American singer, songwriter and actress. She was raised in Foxborough, Massachusetts and began performing in singing competitions and local talent shows from a young age. She was discovered in 2003 by record producer Vincent Herbert, releasing her self-titled debut album in 2004. Her debut single "Leave (Get Out)" peaked at 12 on the Billboard Hot 100, making her the youngest solo artist to top the chart at 13 years old.
Record label disputes delayed JoJo from releasing her third studio album; she would instead release two mixtapes independently. She signed with Atlantic Records in 2014 after her contract release. JoJo departed from Atlantic the following year and founded her own record label Clover Music through a joint venture with Warner Records, where she re-recorded and re-released her debut and sophomore albums as the labels first project at the end of 2018. All of that brings us to this recent release, being JoJo's fourth studio album Good to Know.
 Good to Know… The Review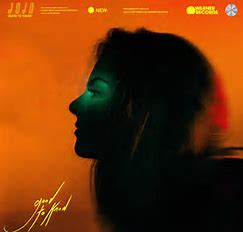 After listening to it for the first time, I already had some favorites. For example, the very first song "So Bad" sets the tone for the album. Then when the beat drops for the hook and goes back to the soft piano but now with a bumping beat in the background. Next, "Gold" comes in with that old school love song feel, and her harmonies on this one is my favorite.
To be honest, I don't even know why I'm trying to play favorites LOL. All 9 tracks play an important role in this album and the story JoJo is trying to tell. It's an ode to strong women who love themselves, showing both dominance and submissiveness when in a relationship. We can be and crave both.
This album from JoJo reminds me of why I have been a fan of hers for so long. She is on that list of artists who are a reminder that R&B is still here and isn't going anywhere. So, do not tell me that R&B isn't the same or that it doesn't exist. Just know that there are so many other male and female R&B artists who are killing it right now, even if you aren't seeing it or paying enough attention.
Check out her video for the track "Man" below…
Follow Her!
Official: www.iamjojoofficial.com
Facebook: www.facebook.com/Jojo
Twitter & Instagram @iamjojo