We are literally just in the first half of February and there are already so many Comebacks, new music, and tour announcements in the K-Pop world. But the more that I get into this genre, the more this seems like normal/ everyday news *shrugs*. That just keeps the excitement, as a fan, going. So, if you are interested, here are some exciting artists to keep an eye out for this month…
Super Junior – TIMELESS – The 9th Album Repackage – EP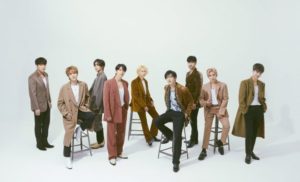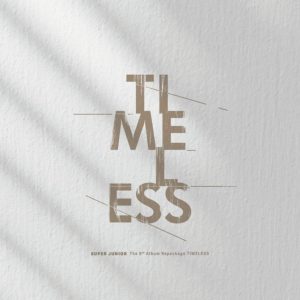 Super Junior, also known as SJ or SuJu, is a South Korean boy band formed in 2005, by producer Lee Soo-man of SM Entertainment. They have also been referred to as the "King of Hallyu Wave" due to their many contributions in Korean Wave. The group consisted of thirteen members at its peak. Super Junior originally debuted with twelve members, which would later be separated into sub groups and marketed to different audiences.
I am still learning about Super Junior, being that I just really started listening to them at the end of last year. But I seriously do love going back in this genre, especially when it comes to the older groups who are still out making music. I have also really been enjoying this latest EP, and the video for it. They still got it!
Follow Them!
Official: superjunior.smtown.com
Twitter @SJofficial
Instagram @superjunior
Youtube: www.youtube.com/channel/UCFipx49muiJ8-d2YsnLlNVw
iKon – i DECIDE – EP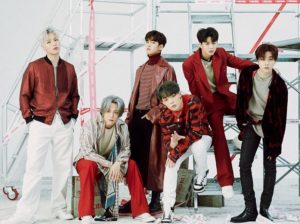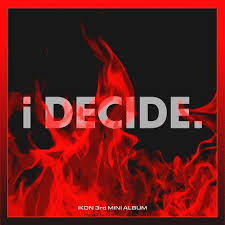 iKon currently consists of 6 members: Bobby, Jay, Ju-ne, Song, DK and Chan. B.I left the group on June 12th, 2019 but his contributions are still apart of this new project. iKON was created from the survival show Mix & Match. iKON debuted on September 15th, 2015 under YG Entertainment.
I slowly started looking them up and was excited to see that they had a comeback. These guys are pretty different from the other groups that I listen to. They seem to have more of a Rock influence, than Pop or Hip Hop like some of the others. I really do like them and this new EP, though.
Follow Them!
Twitter @iKON_YG
Instagram @withikonic
EVERGLOW – reminiscence – EP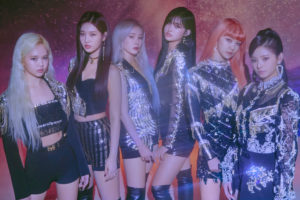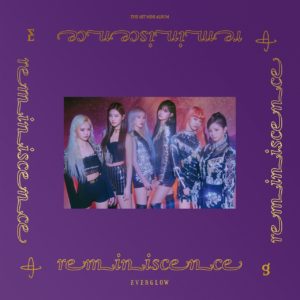 EVERGLOW is a South Korean girl group under Yuehua Entertainment. The group is composed of six members: E:U, Sihyeon, Mia, Onda, Aisha, and Yiren. Everglow debuted on last year (2019), with the single album Arrival of Everglow. And I have been watching them since that debut.
Listening to girl groups really is a different experience than listening to the boy groups, so I took some getting used to for me. But, I really do enjoy listening to them, especially EVERGLOW. I did compare them to Monsta X a bit, in an earlier post, just because of their energy and style compared to other groups. These lovely girls are headed out on tour  soon as well.
Here are some other girl groups you can check out, from one of my last playlist posts.
Follow Them!
Instagram @official_everglow
Youtube: www.youtube.com/channel/UCVXzBnzP5i5W-3snrxu8kfg
BTS – "Black Swan" Single Release and Tour Dates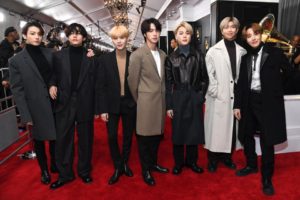 It took me a little while to finally listen to this song and watch their performance of it. But once I did, I loved it. The official video for it is like a Art Film piece which is actually pretty beautiful but I love watching them perform it. They have also been releasing other teasers and visuals for this particular comeback and new album.
Also, they released tour dates that start in March – April. They will be doing 2 dates in Dallas in March, and I am still debating about trying to go, but I keep going back and forth about it. It would be awesome to see them and experience a live show from them. I'll keep ya'll updated on that, as well as once the album comes out.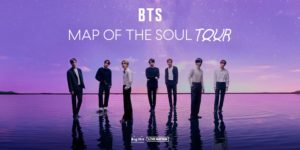 Follow Them!
Official: http://bts.ibighit.com
Twitter @bts_bighit
Instagram @bts.bighitofficial
Youtube: www.youtube.com/user/BANGTANTV