So, it has been a week since I went to New Orleans, LA to see Alex Aiono and William Singe for their Changes Tour. It felt like it took forever to get here but it was over before I knew it. What I would give to re-live that night. I would probably do a lot of things differently. Keep reading and you'll see why.
Getting There…
It all started around 3- 3:30pm or so for me. I had to drive about 25-30 minutes to Lafayette to pick up my best friend Rachel. We were meeting up at my old job (soon to be current job) &her current one. I was hoping we would leave before or around 4:30 but we didn't leave until closer to 5.
I knew that we both needed something to eat no matter what the time was so I figured we would stop at our regular spot, Jack in the Box, to grab something quick. Now, normally once you get to Baton Rouge, especially around 4 or 5 pm, you are going to run into traffic. Being that it was a Tuesday, I didn't think it would be that bad, but it was. I did my best to remain calm and just go with the flow regardless.
We finally get to Jack in the Box in Gonzales (outside of Baton Rouge), go inside, order, sit to eat, and use the restroom. We get back on the road and I am hoping for a smoother ride to New Orleans. But, once we got in New Orleans, there was an accident that shut down one of the lanes, backing up traffic. I swear I was about to cry, especially after noticing what time it was.Plus, my anxious self exited too early and I had to get back on the highway to get to our destination.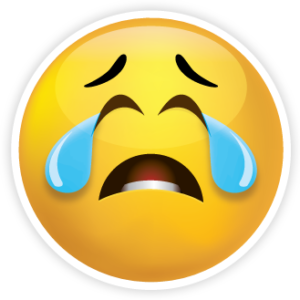 I did book us a parking pass at a nearby parking garage so that it would be the least of our worries. We start walking to the Joy Theater on Canal St. and almost got lost but we made it. The first thing that I notice is the tour bus parked in front. Then I noticed that there was no line waiting to get in because the concert had already started.
I did ask the girl at the door what the floor looked like and she said that it was probably packed but of course it wasn't. We had the option to go to the balcony for our reserved seats or go on the floor. We decided to check out the floor which was a lot emptier than I thought it was going to be. I was a little disappointed that the boys didn't have a larger turnout. But with that being said, we stayed downstairs closer to the stage.
The Show
Let me start by saying that the boys are so gorgeous in person. I had to keep reminding myself that they were real. Their voices were just as amazing if not more than in their songs and videos. Also, what really hit me was how cute they were together and how thankful they were.
So basically, this is how the show went. Alex performed first then there was a little break before Elz the DJ (Will's DJ who is super cute by the way) came out to play music and introduce Will. Will performed a few songs before Alex came out to join him (with a bag of gummy worms LOL). Elz came back out before Will came back to finish his set.
Oh and there were a lot of interesting/ crazy moments too. One for sure is when some stupid (probably drunk) girl threw ice at Will on Stage. He stopped what he was doing and addressed her. When I say he was pissed… He was pissed! I was mad too because I could tell that it had gotten him worked up. He was pretty hot when he was mad though LOL (couldn't help myself).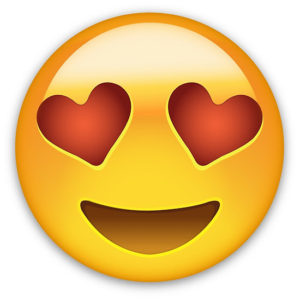 The boys did a lot of dancing too. They aren't really "dancers" but they definitely look sexy doing what they were doing. The fan girl in me definitely came out when they would do something flirty during their songs or like when Will lifted up his shirt during "Pony"… Yea, I lost it. My best friend just looked at me making me laugh at her. I warned her about all of the sexiness but I guess she just needed to see for herself.
After the Show
Once everything was over, we went to the Merchandise table to buy shirts before slowly heading outside. We decided to chill in front of the theater for a while. This whole tour I had been keeping up with the boys and they normally come outside to meet up with fans for a bus picture. I knew we had to leave because Rachel had work the next morning. Also, at the time, my main objective was to meet Silas, Will's keyboardist.
After maybe 15-20 minutes of standing outside of the theater doors, Silas comes to the door. He had to wait for someone to unlock them and let him out. When he walked out, I called his name and he looked down (he's over 6ft and I'm like 5'4" LOL). I told him how I had kind of been talking to him on Twitter, introduced him to Rachel then asked for a picture. He said "Of course" so we got ready for the picture. He even waited to see how it came out and we both agreed on it.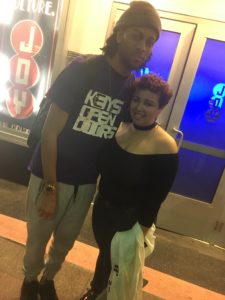 I thanked him for the picture and told him he was awesome that night (which he was). I really wanted to wait a while longer but I knew we had to leave. Getting my picture with Silas made it easier to leave without getting to see Will and Alex. He honestly made my night and I am still very appreciative of him for that.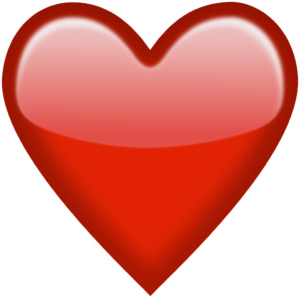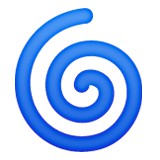 Here is my video telling this story. I also have videos from the show on my YouTube channel as well 🙂
What I Would've Done Differently
Now, I don't really regret anything and I am not complaining about that night. I really did enjoy myself and I love that I was able to bring my best friend with me. The concert was so fun and the boys did their thing. Plus, I got to meet Silas and get my picture with him so I'm not mad at that at all.
But, before this night happened, I had a plan in my head of how I wanted everything to go. It could've actually gone as planned if I had really made my ideas known in advance. To start, I would have just bought Meet & Greet tickets from the jump. If my friend wouldn't have been able to leave early enough then I would've gotten someone else or gone by myself.
Regardless, I really wanted to be in New Orleans for at least 5pm. I knew the boys were already in the city and probably walking around so that would've been the perfect time to maybe meet them, especially Silas. Also, I should've just gotten a picture with Elz and Phil (their photographer). That night, I was just so focused on meeting Silas, Will, and Alex that I wasn't worried about them at the time. I was determined to make something go right that night.
The last thing is that I should've planned to go to more than one show. I could've gone to a Texas date, or Atlanta on top of New Orleans. So, whatever didn't happen in one city, I could've made up for in another. But, I can't go back and the tour is almost over, with cities a bit out of reach for me. All I can do now is hope that they come back down here when they tour again. And no matter what, I am going to get Meet & Greet! Plus I wouldn't mind getting to actually talk to Silas. Everything felt so rushed that night.
Final Thoughts
When I tell you guys that PCD (Post Concert Depression) is real, it is! I miss the trip, the show, the boys, and the experience so much. I guess I miss it all so much because it didn't work out the way that I had originally hoped. It's like, all I had to do was leave for New Orleans earlier. It really was that simple but everything didn't hit me until we were actually on our way.
I am a true fan girl when it comes to concerts. I always have been and I probably always will be. But it's something I don't mind holding on to. Before I get carried away again, I'm going to stop it here. I hope you guys enjoyed my story/ experience. Don't forget to check out my Twitter, Instagram, Snapchat, and Youtube for more interesting adventures.
Follow Me!
Twitter @CreoleChic24
Instagram @creolemasterpiece
Snapchat : creolpatra30
YouTube: www.youtube.com/channel/UCO4erzBeTT75rcz8pzk0Nhg