With so much happening in the K-Pop world, I figured that it was time to do another Fan-Girl Update and talk about it. It's more than just my favorites, Monsta X. I do love a lot of other K-Pop artists/ groups out there, and am still discovering so much about the music and culture. Let me know in the comments about your thoughts on this genre and what it could mean to music…
Monsta X
As per usual, our boys have been booked and busy! Other than performing at the iHeartRadio Festival and Life is Beautiful in Las Vegas, and being on Ellen; they released new music. They dropped a new English single "Love U" and a remix to "Who Do U Love?" featuring Will.I.Am. All 7 members are singing and they are definitely being more playful and cheeky with the word play on this one, and I love it!
Unfortunately, with all of the good that has come to the boys, there has been a bit of drama as well. They had some issues at iHeart Festival: they didn't know when they were going on which caused them to go on stage after the track started, and there were glitches in the music. Then at Ellen, a fan touched Wonho inappropriately and bragged about it, which Wonho overheard. Those things may not be a big deal but with them trying to promote here in the states and constantly having the same kinds of issues, it is a SERIOUS problem.
On a more positive note, though, check out Uncle Steve (Steve Aoki) talking about his boys Monsta X :
<Article> Monsta X & Steve Aoki: How K-Pop Took Over YouTube
Follow Them!
Twitter @OfficialMonstaX
Instagram @official_monstax
Youtube: www.youtube.com/channel/UCZvCP6sWj75MwpUP4LVtpNw
Jackson Wang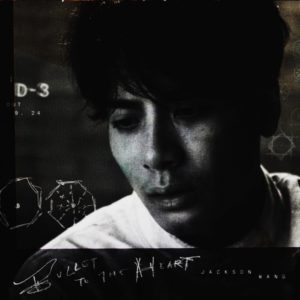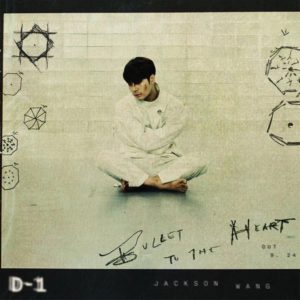 For those of you who aren't familiar, Jackson Wang is in the group Got 7 and is the only Chinese member. He has gotten a lot of hate for that, among other things, apparently, and he has been going through a lot because of it. But, he was still working on music and released the first single "Bullet to the Heart" from his upcoming, solo, debut album Mirrors. He also dropped the video for it, and I am OBSESSED!
I have always loved his raspy voice when rapping but hearing him sing the way that he is on this song, I'm definitely in love. This album is going to be amazing and we are going to get ALL of Jackson on this one. He deserves so much love and support, not all of the hate and threats that he's been receiving. I will keep you guys posted once the album is out.
Follow Him!
Twitter @JacksonWang852
Instagram @jacksonwang852g7
Youtube: www.youtube.com/channel/UCJS0K01yC8BmQtSuRdqqo3w
ONF (On/Off)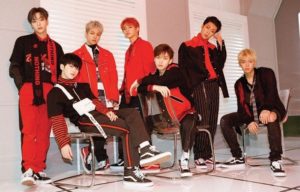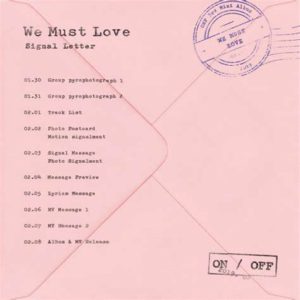 I just started listening to ONF after seeing someone mention them on social media. One of the guys, MK, looked familiar to me. Turns out, MK was on the show No Mercy where Monsta X was formed. I am so happy that he was able to debut with a group in 2017!
The members of ONF are Hyojin, J-US, E-Tion, Wyatt (my favorite and the rapper, of course), and MK (another favorite, obviously). I saw their video for "We Must Love" and I was hooked! I love their voices and dancing. And of course, they are all so adorable.
Check out their recent release We Must Love EP and keep an eye out for the new album, coming soon!
Follow Them!
Twitter & Instagram @wm_onoff
Youtube: www.youtube.com/channel/UCACvSkFoyzG8I1QeREBnxAA
Fall Debuts & Comebacks!
I am still learning what these "Comebacks" actually consist of, but I do know that it's a huge deal, and as a fan, I will probably end of spending a lot of money LOL. But from what I am understanding, it's a time when an artist comes back out with new music, videos, and probably looks (being that it's a new "era" for them). So far, I know that Monsta X is supposed to be coming back in October and supposedly releasing a new album around the end of October/beginning of November. They were already seen filming a music video while in California recently.
ATEEZ has also been releasing visuals for their comeback, and I am pretty excited about them too. Then we have Super M debuting here in the states very soon. In case you haven't heard, Super M is a "super group" aka the "K-Pop Avengers" made up of SHINee's Taemin, EXO's Baekyun and Kai, and NCT members Taeyong, Lucas, Mark, and Ten. I really am looking forward to all of this!
Check them out!
ATEEZ

Twitter @ATEEZofficial
Instagram @ateez_official_
Youtube: www.youtube.com/ATEEZofficial
SUPER M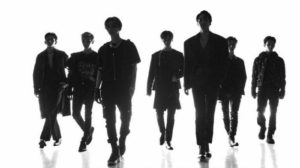 Twitter & Instagram @superm