Writing about BTS and openly admitting to being a fan is still a weird thing for me, since being a fan of theirs comes with a lot of drama. But BTS has become one of those groups that keeps me going during my toughest days. I initially wasn't going to buy a ticket for SoWooZoo at all but of course I caved. I only bought a streaming pass for Day 2 on Monday June 14th.
And yes, I woke up for 4am CST to watch it.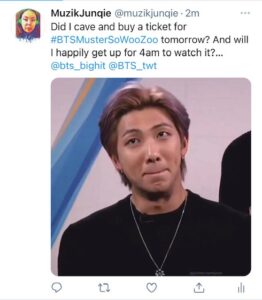 What is SoWooZoo?
BTS' 2021 Muster SoWooZoo took place to celebrate their 8th debut anniversary. The word "Muster" means "an assembly of troops" and is what has been used to describe these fan meetings or concerts. "SoWooZoo" is Korean for "a microcosm or small universe" which they interpreted through the way the stage was set up, and the little story-telling segments in between stages.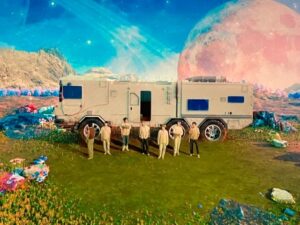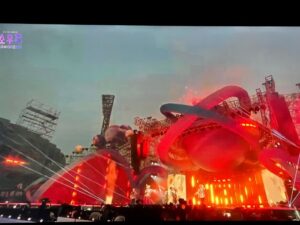 Due to COVID, BTS hasn't held one of these fan meetings since 2019 and this year they still were not able to perform in front of a live audience. That didn't stop them from seeing some of their fans and interacting with them. There was even audio of some fans doing fan chants that K-Pop is known for. Even though, it is still difficult for everyone to not be able to experience all of this in person together, it was still special.
My SoWooZoo Experience
Now, let's get into this beautiful online concert experience that was SoWooZoo 🙂 I thought that the overall storyline of them traveling together through "space" was adorable. And their stage set up was amazing, as always. Other than the performances themselves, I loved their outfits and hair styles. We are used to them changing their hair so much but every look fit them well.
As for the performances, one of my favorites was when they performed member J-Hope's remake of "Chicken Noodle Soup", originally performed with Becky G, as a group. Everyone took turns with the verses, Jungkook singing Becky G's part and RM rapping in Spanish. They were also driven around in cars on the stage for the performance. And the outfit change for this stage was colorful street style, something a bit different for them.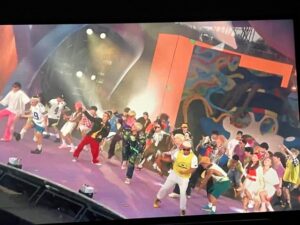 They performed a lot of songs from their recent release, Life Goes On, like "Fly to My Room", "Telepathy", and "Stay". One of the songs that opened the concert was their recent English-language hit "Butter". I was happy that they still performed some of their older songs, like "Fire" and "So What". They ended the concert with "Mikrokosmos" which was very fitting for the overall theme of SoWooZoo.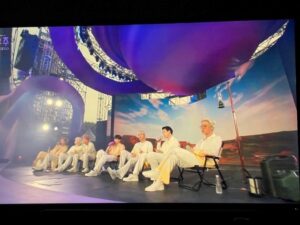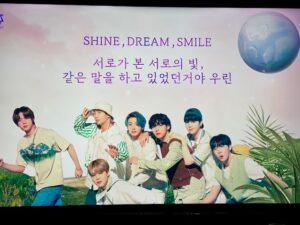 Check out the video for "Butter" Below 🙂
Follow Them!
Official: http://bts.ibighit.com
Twitter @bts_bighit
Instagram @bts.bighitofficial
Youtube: www.youtube.com/user/BANGTANTV