I didn't mean to wait so long before I publish a music post, but I've been struggling about what artists and music that I want to talk about. A lot of music has come out since the first week of January but much of it didn't feel very special to me. Not until I got to an OG K-Hip Hop group named Epik High. They haven't released music in a while and are back with their 10th studio album Epik High is Here Part 1.
Who is Epik High?
Epik High is a South Korean alternative hip hop group out of Seoul, composed of members Tablo, Mithra Jin, and DJ Tukutz. The group debuted in 2003 and have been known for having combined genres and different styles of hip hop throughout their career. They went on a two-year hiatus between 2010-2012 due to two of the members fulfilling their military obligations. Upon their return, YG Entertainment signed Mithra Jin and DJ Tukutz, with Tablo having already released a solo album under the label.
They went from thinking about disbanding to eventually gaining a worldwide presence. In March 2015, Epik High performed at SXSW in Austin, Texas. The trio also became the second-ever Korean artists to perform at the Coachella music festival, where their performance was well-received by audiences. In 2018, Epik High left YG Entertainment after six years, signing with William Morris Endeavor in 2019.
Epik High is Here Part 1… My Review!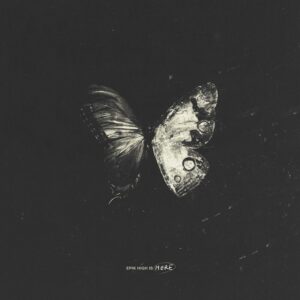 I had heard a lot about Epik High, especially from some of the K-Hip Hop/ K-Pop rappers who I am a fan of. Many of them have been inspired by them and the more I learn about Epik High and listen to them, the more I see it. Working my way back from this new album, Epik High is Here Part 1, I love the way that they stay true to Hip Hop in their own way. There will also be a Part 2 and I am excited about it.
Let's get to Part 1 and the lead single "Rosario" featuring CL and ZICO. This song and the visuals for it became an instant favorite for me as soon as I heard the hook from CL, a legendary K-Pop/ K-R&B artist in her own right. One of my favorite lines, other than CL's hook, is Tablo on the final hook saying: "I paved the way for everyone that is pavin' the way," addressing the discussion among some K-pop fans of just who paved the way for other groups in the industry. My other favorite songs are "Based on a True Story" featuring Heize, "Acceptance Speech" featuring B.I., and "End of the World" featuring GSoul.
Follow Them!
Official: www.epikhigh.com
Instagram (Individual accounts):
Youtube: OFFICIAL EPIK HIGH – YouTube