Have any of you reading this ever had a hard time making or keeping friends when you were younger? Were you bullied or left out because you were different? Then as you got older you meet people who are similar to you and they automatically support you and tell you that you're awesome? Meaning, people you hardly know see and support you and your potential while people you have been around your whole life hated on you for it…
That has definitely been the story of my life. Throughout my elementary and teenage years, I was picked on for being quiet, nervous, and different from most of my classmates. Then the older I got, even though I still had a hard time with people who assumed I was stuck up or mean, I started to meet people who saw things in me that I didn't. They thought I was pretty, funny, creative, smart, and so many other sweet compliments. When I started this blog and got more into social media, I met more people who I have more in common with and we support each other. Even though being bullied did leave a scar, I am finally getting to the point where I believe in myself and my abilities more. I do have my days but I take it one day at a time…
All of that is leading up to why I adore the Dolan twins, Ethan and Grayson, so much. Besides the fact that they are absolutely adorable and hilarious, they are so much deeper than that, and only 16 years old (17 in a couple of weeks or so). To connect my story to them a little bit, watch the video below of them explaining their journey…
I literally had to fight back tears when I first watched that. Why are kids (and some parents) so cruel? They were talented kids so I don't see the problem. They didn't deserve to be bullied and almost forced to have only each other as friends while at school. I know what it's like to be bullied and I somehow managed to get through school without being home-schooled.
I'm glad that they were able to get away from that and could focus on their passion, making videos and making people smile and laugh. I admire them so much for how they are and their outlook on life at such a young age. People do still give them a hard time because it's easy to hide behind a computer screen and insult people who are obviously doing well for themselves. But the positive and loving words from there many adoring fans outweighs a lot of the negativity.
About the Twins
They apparently started when their older sister introduced them to a few social media platforms (Twitter, Instagram, and Vine). They started making videos, slowly gaining followers until one of their videos on Vine was re-vined by a popular account and it kind of took off from there. I have watched a lot of their vines and they are hilarious. I'll link a compilation video below for you to see for yourself…
* Before you watch the following Vine compilation of the twins, keep in mind that they are teenage boys. You may not understand or find their sense of humor very funny at all. I have a weird and child-like sense of humor at times and love stuff like this so I understand if you may not enjoy them as much as I do *
Now apparently after growing a pretty large fan base on Vine, they moved to a larger platform, YouTube. They started publishing videos every Tuesday (which they continue to do now). Their videos consists of a lot of different funny and very interesting challenges or popular or relatable topics.
Awards, Music, and Touring
Ethan and Grayson have definitely made quite a name for themselves. Within the last year or so, the boys have won a Teen Choice Award, released an amazing compilation album, and gone on tour all over the world.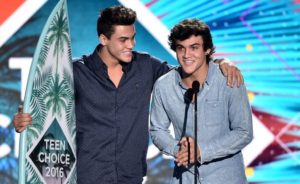 The album they released is seriously one of the many reasons that I love them. They love music and you can tell by their videos and social media accounts. And I have accepted that I am definitely Grayson when it comes to being in the car and jamming to your favorite songs LOL. But the album is just a compilation of their favorite songs. I personally love it, especially since I have discovered a lot of music I am currently in love with because of them (Thanks boys!).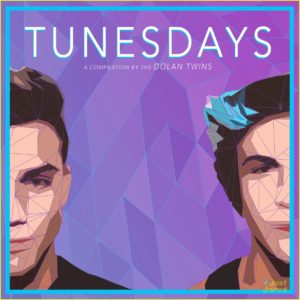 The tour that they went on was called the 4OU (For Only You) Tour featuring Alex Aiono. Alex Aiono is a singer and is really talented. He got popular singing covers of current songs on social media. The twins basically did their challenges, re-enacting a lot of their YouTube videos, and also answering fan questions. They also did meet and greets where they got to meet their fans who they are so grateful for. It really is adorable. To say that they don't sing or dance and are able to bring their act to stages all over the world because their fans want to see them is amazing.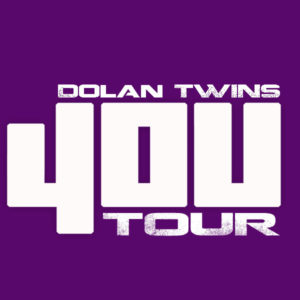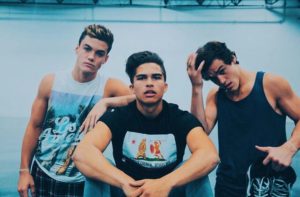 (Grayson, Alex, Ethan)
Check Them Out!
Even though I am a bit older than a lot of these up and coming entertainers, I truly love watching their generation doing things like this. They are doing so much for themselves and realizing that you should do what makes you happy. And shout out to their parents and family who support their dream like they do. I am just now pursuing my passions. It's never too late but I can't help but to think about what life would be like if I had the confidence to go after my dreams when I was a teenager.
I hope you guys check out the twins and Alex. Don't let their age or silliness fool you LOL. They're great kids and I honestly wish them the best. And I hope the younger generation sees them and realizes that they can do anything if they work hard, be themselves, and stay positive. The possibilities really are endless…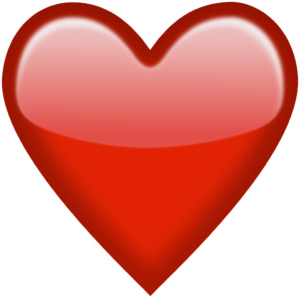 Twitter @graysondolan/ @ethandolan
Instagram @graysondolan/ @ethandolan @dolantwins
YouTube: www.youtube.com/TheDolanTwins
Also Check Out Alex!
Twitter & Instagram @alexaiono