Happy Monday! I hope you guys had a great weekend. Today I want to do a different kind of MCM (Music Crush Monday) and these guys are definitely MCM (Man Crush Monday) material. But I want to talk about cover artists. There are so many talented young musicians on social media, YouTube, Soundcloud, etc… who have gotten very popular or "famous" by doing song covers. If you aren't familiar with the term "covers", it's just when a musician performs their version, or a re-mix of sorts, of an already popular song that may be in heavy rotation on the radio.
Many of them are more than capable of writing and performing their own material. But doing covers just gives them a chance to get people's attention first by singing a song that they may already be familiar with. Then once they get the audience's attention, they can show off their vocal and arranging skills. They usually end up with a pretty large fan base, with the help of social media of course, who are interested in what they do next.
Now, I will introduce you to 3 talented young artists who I feel have been killing covers lately 🙂
William Singe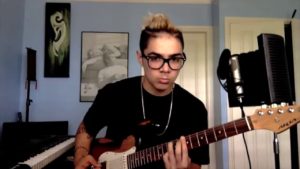 First we have William. He is a 24 year old singer, songwriter, and producer (Picture Above). He comes to us from Sydney, Australia and was originally the member of a boyband that was formed on X Factor Australia back in 2012 (I'm seeing a crazy pattern here… Look into One Direction, Fifth Harmony, etc…). They were a Pop/ R&B style group called The Collective. But they disbanded and William went solo in 2015. He dropped a couple of mixtapes called The Re-Introduction and The Re-Introduction II.
He is currently signed to RCA Records and is about to embark on a US/ International tour with Alex Aiono (who I will be introducing next). He has dropped several covers on Apple Music and has many videos of himself singing those covers on YouTube. Will has some great collabs with Alex Aiono, Conor Maynard, and Devvon Terrell but I want to focus on Will by himself so you can really see and hear him and his amazing voice and incredible vocal range (it was hard to pick just one)…
Check out Will's music and follow him on social media!
Official: www.williamsinge.com
Facebook: www.facebook.com/WilliamSinge
Twitter & Instagram @willsinge
YouTube: www.youtube.com/stashhurrikane
Alex Aiono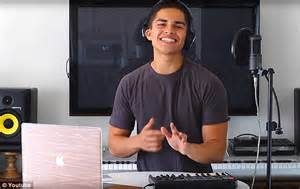 Next up we have Alex. He is a 20 year old singer, songwriter, and actor (Picture Above). He is from Arizona and, like William, is known for his popular covers and has many of them available on Apple Music. I first discovered Alex when he was around the Dolan Twins. He went on tour with them last year. That's a story for another time, I guess. But he is about to go on tour with Singe very soon called the "Changes" tour. Alex is also nominated for an iHeart Radio music award (coming up in March).
Like Will, Alex has many collabs on his YouTube channel but I want you guys to get a chance to hear him alone…
Check out Alex's music and follow him on social media!
Official: www.alexaiono.com
Facebook: www.facebook.com/AlexAiono
Twitter & Instagram @alexaiono
YouTube: www.youtube.com/alexaiono
 Conor Maynard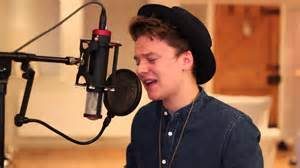 Lastly, we have 24 year old singer, songwriter, and actor Conor Maynard (Picture Above). Conor comes to us from England and became popular in 2012 when he was nominated for and won MTV's Brand New for 2012 award. He is known for his covers as well and has many Sing-Offs with fellow musicians, such as William and Alex. He has many releases on Apple Music including albums full of his covers as well as some original music.
Since Conor seems to have more collabs on his YouTube page I decided to pick my favorite one 🙂 Check out this amazing Sing-Off between Conor and Will (love the cute banter at the beginning LOL)…
Check out Conor's music and follow him on social media!
Official: www.conor-maynard.com
Twitter & Instagram @conormaynard
Youtube: www.youtube.com/skillzaisherebooya
What's Coming Up?
I honestly cannot wait to see what these adorable and super talented guys have coming up in 2017. I love them so much already and I know that I have hardly scratched the surface when it comes to who they really are and what their music is about. I will definitely try my best to keep you guys posted on them if you are interested in learning more about them with me. Let me know what you think about these cover stars 🙂
Also, I will be going to see William and Alex when they come to New Orleans in March so be on the look out for a post on my experience. I am looking forward to it so much and can't wait to tell you guys about it!