One of my first K-Pop related posts included BTS because, in a way, they were my initial introduction into this genre. I would not call them my bias group or even consider myself Army (their fandom name). But I am a fan of them and their music. Their presence is definitely growing, especially here in the states, and it's hard for anyone to ignore, especially with this comeback for 'Map of the Soul 7'.
You can see that first post here.
Map of the Soul 7… My Review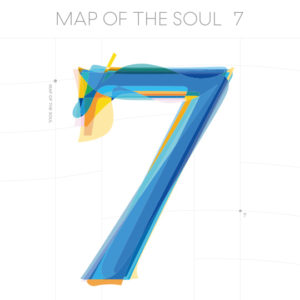 So, apparently, the first 5 songs is the same track list from Map of the Soul: Persona, and you can find my review of it in the link that I posted near the beginning of this post. There is "Interlude: Shadow" featuring Suga (my newly discovered Bias) that separates those songs from these newer ones. They did release a lot of teasers but that video with Suga, as well as their first performance of "Black Swan" were my favorites, building some unexpected excitement for me. I was honestly a lot more excited than I thought I would be.
This album is pretty solid, though, and turned up a level from their other music. A couple of my favorites are definitely "00:00 (Zero O'clock)" and "ON". I also dig "UGH" and "Respect" because the rappers really get to shine on these. A couple of other songs that stand out to me are "My Time" and "We are Bulletproof: the Eternal", because it's just such a pretty song.
Final Thoughts!
This is something that I have been dying to get out, regarding BTS and their fan base. I don't think that I will ever be able to call myself an "Army" but I do respect the guys, their music, and what they stand for; Suga IS my Bias too so there's that. But I just have a serious problem with fan bases who bully other fans, especially based on age, race, or size. I say that because I recently saw something on Twitter where a girl was on the verge of tears because some "Army" told her she looked too old and was too fat to support BTS.
I know that it's not ALL Army, or even with ALL fan bases. Just PLEASE be nice to each other. We are all here for the same reasons and are dealing with things that others don't understand or know anything about. Be considerate of others and if you have nothing nice to say then keep it to yourself.
Follow Them!
Official: http://bts.ibighit.com
Twitter @bts_bighit
Instagram @bts.bighitofficial
Youtube: www.youtube.com/user/BANGTANTV