I am used to some fans over-hyping music just because their favorite artist made it. They will also over hype it by buying, promoting, and streaming the music, to outdo other artists and win awards. It's hard to trust so I have to be careful. This post is going to reveal how I really feel about BTS' recent music and success, leading up to this new release BE.
The Dynamite Era & Other Events Leading Up to BE
I have mentioned my thoughts on BTS' single "Dynamite" before, but I will say again that this was not my favorite song or video by them. They were not involved in any of the song process, and it was different for them being all in English. It was meant to be a fun Summer anthem and something to cheer up those of us struggling with this Pandemic. Don't get me wrong, it's a fun, catchy song, but it just wasn't them.
"Dynamite" debuted at number one on the Billboard Hot 100 chart, becoming the band's first number-one single in the United States and making BTS the first all-South Korean act to top the Hot 100. "Dynamite" stayed atop the Hot 100 for three total weeks. Additionally, "Dynamite" peaked at number one on both the Billboard Global 200 and Billboard Global Excl. U.S. charts, topping the latter for three consecutive weeks. The song charted in the top 10 in 25 different countries.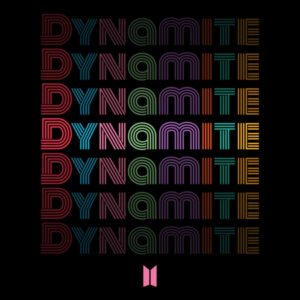 They (Jungkook, J-Hope, and SUGA) hopped on the remix for Jason Derulo's "Savage Love" and made even more chart history. Unfortunately, due to some ignorance on Jason Derulo's part, it ended up being a big mess and Army's wanting to cancel Jason. He basically used the guys, their name, and their fanbase (Army) for clout and status. He definitely underestimated the power and influence of BTS and their fans.
*This is an un-edited version, explicit language*
 BE… My Review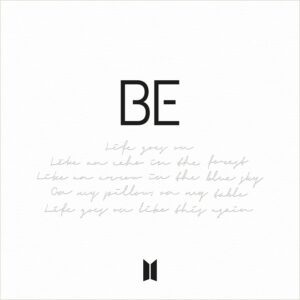 This is another one of those albums where I didn't really know what to expect. The guys were more involved in the entire process of the album and first music video for their lead single "Life Goes On". I knew that they would be sharing their thoughts and emotions when it came to 2020, especially not being able to tour and interact with fans. With that said, I really had to sit with this one a bit longer, so I could fully experience it before writing this review.
*So proud of Director Jungkook 😊
It really is different from what most of us are used to when it comes to BTS and their music style. The first three songs are slower and more mellow, including the lead single "Life Goes On". I love them but I think "Telepathy" has become my favorite, with its up-tempo, disco-inspired, funky sound. "Stay" is also becoming a favorite with a bit more Pop, Dance, and Electronic elements.
If you want to go further and dive deeper on your own, then check out the (somewhat accurately) translated lyrics Here…
Final Thoughts!
It's been interesting to watch fans realize how different "Dynamite" was promoted and received compared to this new album. Of course, their English-language song did better and got more promotion from their American record label and radio stations. Regardless of how much fan-girling and fan-boying the media has done and will continue to do, they are still "International" artists who don't speak the language. A lot of other groups deal with that too, maybe more because they aren't looked at the same as BTS, but welcome to the music industry *shrugs*
And I hope that K-Pop becomes more than a trend, especially once they are able to tour again. Many groups and artists deserve the same opportunity for longevity, both at home and here in the states. Americans could use some culture and lessons on open mindedness when it comes to other people and languages. I could say so much more on this topic but I'll leave it here for now…
Follow Them!
Official: http://bts.ibighit.com
Twitter @bts_bighit
Instagram @bts.bighitofficial
Youtube: www.youtube.com/user/BANGTANTV
And sending my love to my SUGA while he recovers from shoulder surgery *kisses*