I've been going back and forth, still trying to figure out what kind of music posts that I should do. With the way life has been lately, I have found myself gravitating more towards R&B and Soft Rock type music, especially from Korean artists. Baekhyun, for example, has been one of favorite K-Pop boyband members and solo artists. This list of artists and their recent releases have been on heavy rotation for me, being there to ease my nerves when I needed it.
Baekhyun's Latest Releases Before Enlistment! *Cries internally*
My love for this man grows more and more every day. I had been obsessing over his last solo Japanese, self-titled release, and then this new mini album, BAMBI drops. Both are great albums from start to finish. BAEKHYUN is a bit more up-tempo R&B mixed with some Jazzier tones, while BAMBI, is more mellow, with a lot of R&B, Blues, and Jazz elements mixed together.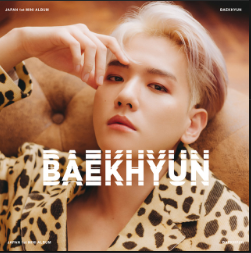 JAPANESE BAEKHYUN ALBUM REVIEW 
BAMBI… My Review!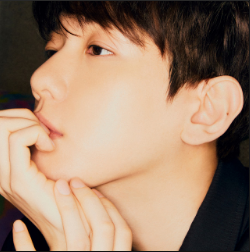 Let's talk about this lead single "Bambi", that was co-written and produced by the talented solo artist SAAY, who I mention later. The song has such a sexy vibe to it, and I am in love with the guitar; and the visual is even sexier. Then there's that high note that opens "All I Got" gives me chills, well, his voice does that in general. "Amusement Park" is another favorite, and such a cute song, that fits its name.
But the song that hits the hardest for me is "Cry for Love", and I don't even know how to describe it as eloquently as I would like, because it's what this song deserves. I mean, he pushes those vocals out on this one for the hook… Then there's the melodies, and the vocal runs *swooning*. I mean, are you kidding me?! The whole album is so beautiful, and I am going to miss him like crazy.
He has been in my thoughts since it was announced that he will be leaving for his mandatory military enlistment next month (April).
Follow Him & Show Him Some Love!
If you like Baekhyun then you should check out these artists as well…
MELOH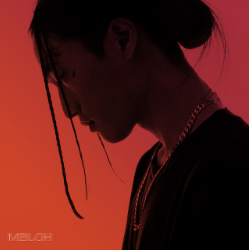 Because I listen to Baekhyun so much, apparently, this guy kept popping up in "Similar Artists" for me. He is categorized as more "Rap/ Hip Hop", and his most recent self-titled album was released back in January of this year (2021). I guess you can say that I've been listening to it for the last month or so. The very first song on his self-titled album, "Understand", won me over immediately, with its sing-song rapping (if that makes sense LOL). It slows down for the next track "Leave", and the variety in his vocals is amazing.
VIDEO
Of course, I love "IDNY" because it's another slow R&B inspired song, and I love his voice on these. For "Smoke", I seriously wish it was longer. And "Lingo" picks up the pace and the hook got me, and has be bouncing a bit, which I do love. Other than "Understand", another top favorite for me is "I Can't Read Your Mind", a slower tempo track with a smooth R&B vibe and catchy hook.
Follow Him!
Instagram @weareone.exo
Youtube: www.youtube.com/baekhyun​
SAAY
This artist is apparently a favorite of one of MY favorites, Jay B from Got7. I trust his taste in music, not only because the music he makes is brilliant but because we kind of have the same taste in music (R&B, Soul, Neo-Soul, Hip Hop). And SAAY did not disappoint AT ALL. I love her voice and her vibe so much, with a deeper voice and blunt in her lyrics; check out songs "A.M.A.F." and "Player" for great examples 😉
The very first song "Fantastic" set the mood and became one of my favorites instantly. I also really like "Hold Me Up" and "Are & Be", and her vocals on them. This is a R&B album all the way through and it doesn't sound like she's trying to be anyone other than herself. I appreciate her uniqueness so much, it's refreshing, especially it comes to women in K-Pop and K-R&B.
Follow Her!
Instagram @saayworld
Youtube: www.youtube.com/channel/UC9KGRrRYZ2Q4KyYpOwcUz1Q
OFFSHORE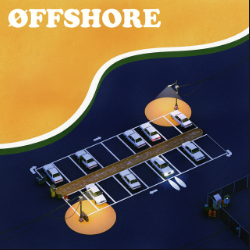 This isn't my first time writing about this artist, and they are another discovery inspired by Jay B (Got7). Another artist I have found is Junny, who is also featured on the first song "Just Stay" with Jay B (aka Def, who is on 4 other songs). They brought the R&B and Funk elements back, and it's such a chill vibe, to put it simply. Another song that I really like, "Weekend", features iHwak's smooth vocals and has a Jazzier feel to it.
"Wish" comes in slower, featuring the soft R&B vocals of HNMR. For the next track "Cold Night", HNMR is joined by Def and Jomalxne, and magic is made on this sexy slow jam. The last two songs, feature Def, and are on the softer side, with a simple beat and piano. So, I guess it's safe to say that I love every single song on this project 🙂
Follow Them!
Instagram @offshore__v