I am excited to have something a little different than a lot of my recent reviews. For those of you who know me, August 08 and his music is right up my alley. The music on Towards the Moon hit me instantly. And seeing that it was the second part of another project, I had to get on that too. Just like everything else, there's a connection between this post and what I've been posting about recently.
Who is AUGUST 08?
August 08, singer-songwriter known for his work with the L.A., Koreatown-based 88Rising, has inked with Allel Sound, Jhene Aiko's joint label venture with Def Jam. "Towards the Moon" is the second part of August 08's two-part debut album project, titled "Seasick." The first installment, "Towards the Sun," was released on Def Jam in April. The Los Angeles native, whose real name is August Grant, released his debut EP "Father" in 2018, followed by 2019's "Happy Endings with an Asterisk" and 2020's "Emotional Cuh" EP. (Yahoo). I am going to give my thoughts on his most recent releases.
Towards the Moon EP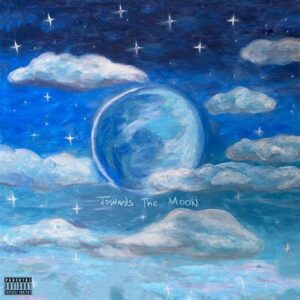 As I was looking for some new music, I saw this listed in the new releases. From the first song "Towards the Moon" that starts with a Classical instrumental, then his voice comes on, and it's such a dope vibe, to put it simply. But I have to say, the track that both shocked and excited me was "What We Used To Be" featuring Joji, a favorite artist of mine. It's a mix of so many sounds, such a light and "airy" type song, that makes you feel like you're floating, in a way.
The song "Impatient" has a funky, futuristic type sound. The vibe switches up again on "On Occasion", giving a cuter, sweeter sound but the lyrics are a bit "sad" but definitely relatable. Lastly, "Water Sign" featuring Jhene Aiko, is another cute song, with a little Island feel to it. I am honestly so shook by this project, because I love it so much 😊
Towards the Sun EP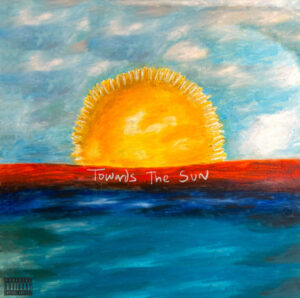 So, I came across this one AFTER seeing the most recent EP, Towards the Moon. Again, all this music is EVERYTHING. The first album title track "Towards the Sun" gives soft rock vibes, and his vocals are like a lullaby. But "Role Models" really caught my attention, with its funky rhythms and catchy chorus. Then "Keep Me Around" fully pulled me in with August's vocals at the very beginning.
Now, he doesn't have a lot of collaborations, but I was happy to see and hear his song "Cutlass" with Schoolboy Q, switching up the mood a bit. "Co-Star" is a similar mood, but a little more up-beat and a soft groove to it. Lastly, we slow down with "500 Days", which is a perfect ending to this amazing album. There really is something for everyone, but I love everything about it.
Follow Him for More!
Instagram: https://www.instagram.com/august08/
Twitter: https://twitter.com/august08/
TikTok: https://www.tiktok.com/@august08music
Facebook: https://www.facebook.com/augustoheight